Paramount Theatre Seattle | Seattle, Washington
An evening of comedy filled with hilarious roasts, rib-tickling audience banter, and sidesplitting antics. These are what to expect this Saturday, May 11, at the Paramount Theatre Seattle as the viral internet personality and comedian Matt Rife brings the fun of his "ProbleMATTic World Tour" to the Emerald City. Whether you are one of Matt's millions of social media followers or simply a comedy lover, you are invited to become a part of this show that will prove why Rife deserves his top spot in the comedy world. This pretty boy will sport his wit, cleverness, infectious energy, and, of course, his natural charm. Don't be fooled by the pretty face, though. Rife is not here for the thirst trap. He means business! Get ready for the roasts, the hilarious banter, the relatable stories, and the witty one-liners. Tickets are selling out fast, so reserve yours here by hitting the "Get Tickets" link.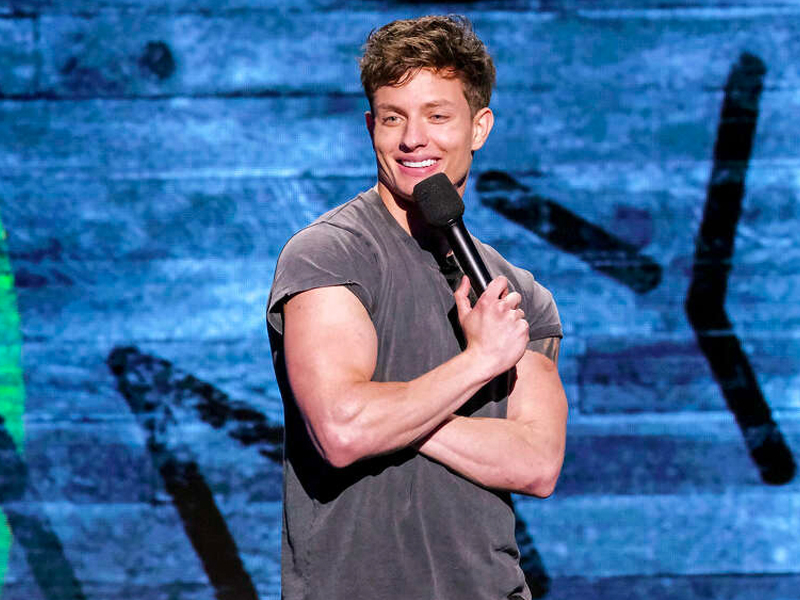 Matt Rife is a comedian you have heard of. He is the favorite comic to see on Tiktok. He broke the code of the game through his mischievous wit, impeccable crowd work, and relentless charm. He has one of the highest, if not the most, followers on social media sites among comedians. It is common for his videos to be viral. Most of his videos mainly received more than five million views. His rise to the top is unstoppable.
Matt came into an age in North Lewisburg, Champion Country, Ohio. He was raised both by his mother and grandfather. His father figure became his grandfather after his father's passing when he was only one. The start of his career can be traced back to his teenage years. His stint as an actor at a young age opened the door to a comedy career. He first had gigs appearing on Dsney shows in minor roles. His first role was in the 2014 web series Average Joe as the angsty teenager Danny. He was Doyle O'Doyle in Disney's Gamer's Guide to Pretty Much Everything. Other notable appearances he has been in are Brooklyn Nine-Nine, and Fresh Off The Boat. He had his first major role in another web series entitled Burb Patrol as the security guard Alex. In films, he had minor roles in Room 236, Stalked by My Doctor: A Sleepwalker's Nightmare, The Elevator, and Death Link.
In 2020, the fast-rising comedian posted his videos on Tiktok. His content contained his funny interactions with the audience as he began stand-up shows. His crowd work has made him stand out among the many comedians. It did not take long for him to become the talk of the town. Plus points to this is his good looks, which made him a heartthrob in 2022. His first big break in the scene is his scriptwriting work for the ATL Comedy Arts Fest, Volume 2. In 2021, Matt Rife: Only Fans was released. The comedy special is self-written and self-released. The following year, Matt Rife: Matthew Steven Rife came out.
Matt is on tour this year with his "Matt Rife: ProbleMATTic Tour." See him at Paramount Theatre Seattle on May 11, 2024. Reserve your tickets now and see him live on this epic Saturday evening!