Paramount Theatre Seattle | Seattle, Washington
The year 2024 is set to deliver a series of highly-coveted shows featuring Matt Rife! The critically-acclaimed stand-up comedian has been making waves across social media platforms and was even named one of comedy's fastest-rising stars! The performer will deliver the extended leg of his sold-out ProbleMATTIC Tour, and if you missed some of his initial 2023 dates, then there's no need to fret because the highly-rated tour is going all the way to 2024! On Friday 10th, May 2024, Matt Rife will return to Seattle, Washington, for a two-night laugh riot at the Paramount Theatre Seattle! Fans can anticipate Rife's remarkably relatable humor and hilarious anecdotes. The 27-year-old comedian will most likely poke fun at "wokeness," so you better prepare to drop your jaws at his witty punchlines! Hurry and secure tickets now if you want to know what the hype on Matt Rife is all about!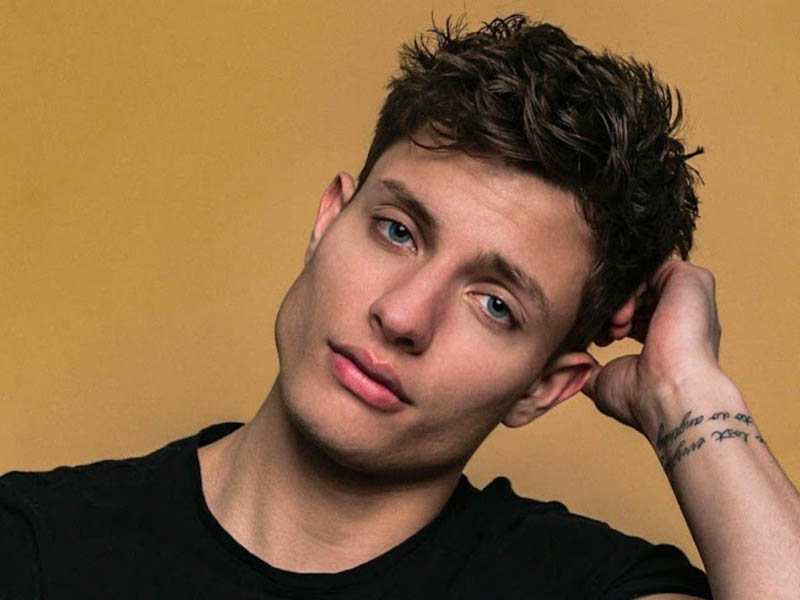 Matt Rife's ProbleMATTIC Tour is currently making waves across the globe. The young comedian is selling out shows months in advance. Hence, he's here to deliver a brand new tour with numerous dates. If you failed to catch him this 2023, you can score tickets to his 2024 trek! If you're keen on seeing him in the spring of 2024, you better move quickly because tickets are moving fast!
When it comes to stand-up comedy, being a remarkable storyteller can make your act stand out. The young comedic genius Matt Rife is exactly that – a storyteller. The noteworthy comedian is currently making a killing with his stand-up specials, which he self-produced. In 2021, he released his first special, Only Fans, where he served as both writer and executive producer. Two years later, he released Matthew Steven Rife. Although his specials don't have a major TV franchise or a giant network backing, the shows still went viral, and clips are now all over social media. For example, Matthew Steven Rife was uploaded on Youtube in the spring of 2023. The video has now clocked in over 11 million views. Meanwhile, Only Fans is also available on Youtube and has garnered over seven million views.
Matt Rife's independence can be attributed to his large following, composed mostly of millennials and the gen z crowd. His new approach to comedy, where he discusses topics on relationships, sexuality, racism, and more, has made him one of the freshest comedians around. Although he's still in his 20s, Rife also delivers his bits like a veteran and is fearless in approaching certain topics like handicapped vs. transgender, interracial dating, and more.
And because Rife is a comedian of the new generation, he has used the power of the Internet to self-promote his work. Rife currently has over 14 million followers on Tiktok, while his Youtube videos have over one million subscribers. His videos have also amassed over 58 million views, making him one of the most-watched 20-something stand-up comedians in North America.
To some viewers, Rife may seem like an overnight success, but it's actually very far from it. Matt Rife began his career in 2010, performing at local comedy clubs at the tender age of 15. He soon scored a gig as a recurring cast in Nick Cannon's Wild 'N Out, where he often appears as the token white guy. His time with the show has also helped him secure gigs at MTV's The Challenge: Champ Vs. Stars. He also appeared in Bring the Funny, where he made it to the semi-final showcase. In 2020, Rife made waves at the ATL Comedy Arts Fest Volume 2. Rife recently released a 50-minute special on Youtube titled Walking Red Flag. In less than 24 hours since uploading the comedy special, the video has garnered over 500,000 views.
Catch Matt Rife's ProbleMATTIC Tour at the Paramount Theatre Seattle as he performs his second night on Friday, 10th May 2024!