Paramount Theatre Seattle | Seattle, Washington
Canadian indie rock trio Men I Trust recently came from a string of sold-out shows across Asia and Australia. The fast-rising band from Montreal has been hailed as one of the most underrated rock bands of 2023. But with a massive North American outing set for fall, the critically-acclaimed band may no longer fit in your back pocket anymore. This may be unfortunate news for fans who want to gatekeep this gem, but for the rest of the listeners, this is a great opportunity to bask in Men I Trust's unique brand of indie rock/dream pop fusion. And when the music is this good, it deserves to be heard by everyone! On Saturday, 28th October 2023, Men I Trust is set to light up the Paramount Theatre Seattle with their sensation hits, such as "Show Me How," "Numb," "Oncle Jazz," and more. The trio also recently released some new music titled "Billie Topy" and "Girl" from their latest effort, Untourable Album! If you want to know what the hype is all about, hurry and score tickets to see Men I Trust in Seattle, Washington, this fall!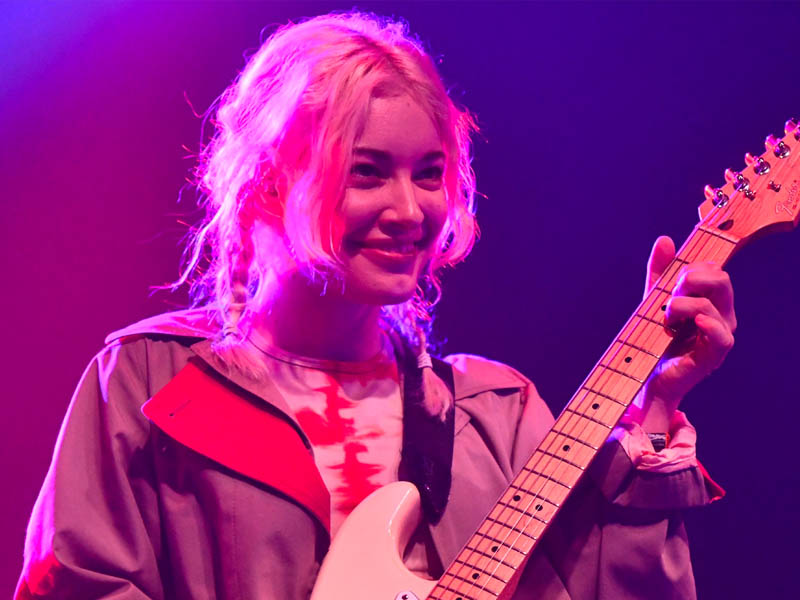 Men I Trust is on the brink of stardom. In recent years, the trio from Canada has been listed by many fans and critics as THE band to watch. Maintaining their independent status while slowly and surely gaining momentum has made them a favorite among the most pompous indie rock fanatics and a staple among casual listeners. And with four critically-acclaimed studio albums under their helm, the band is heading nowhere but up.
Men I Trust began as a duo when high school friends Jessy Caron and Dragos Chiraic had an unexpected reunion at Universite Laval in 2014. The two got together and created music during their free time. They self-released their self-titled debut album, which fans can notably buy via vinyl and digital downloads. Soon, they scored gigs in local festivals, such as the Montreal Jazz Festival, M for Montreal, and Quebec City Summer.
Caron and Chiraic brought in some guest vocal performers for their second effort. Headroom, released in 2015, featured a couple of singers, including Emmanuelle Proulx, who later became the band's permanent singer. The album, which spawned singles "Humming Man" and "Lauren," was later made available in physical copies, such as vinyl and cassette.
Two years later, the trio released their third album, Oncle Jazz. The record is the first studio album to feature Proulx as the official lead singer. The 2017 album released several critically-acclaimed singles, including "Tailwhip," "I Hope to be Around," and "Show Me How." The following year, the band performed in several monster festivals, such as Lollapalooza and Coachella Valley Music and Arts.
With the lack of touring in 2020, Men I Trust performed a series of live recordings, including NPR's Tiny Desk series. The band also released their first live album, Forever Live Sessions. In 2021, Men I Trust came out with their latest effort titled Untourable Album. The record was followed by a massive tour across North America, Asia, and Oceania. The band also made a notable appearance on the Tonight Show Starring Jimmy Fallon, where they performed "Show Me" with rapper Joey Badass.
Catch Men I Trust live on stage this fall by scoring tickets to their show at the Paramount Theatre Seattle!