Paramount Theatre | Seattle, Washington
The Smiths lead singer and solo star – Morrissey is coming LIVE to Paramount Theatre Seattle on Thursday 2nd November 2017! Morrissey has announced his brand new tour dates – with only 16 of them in total, fans are grabbing the chance to catch him live by booking fast! He'll be bringing his brand new material along with classic songs that we all love and adore. Take hold of the opportunity NOW!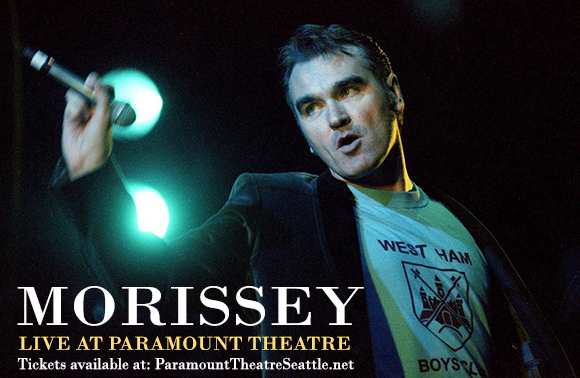 Morrissey needs no introduction as one of the biggest singer, songwriters of the last 20 + years, in leading indie rock band, The Smiths. With his activity from 1982 to 1987… since then his career has taken off as a solo act and he has been making it top the top ten in UK singles charts and around the world!
His unique and distinctive Baritone vocal style and is recognized far and wide and his lyrical content often discusses social topics, often witty and comical. The Smiths has a massive influence on the music scene during the mid 1980's, especially in Manchester UK, as they later influenced fellow bands, including the Stone Roses and Oasis, plus many more.