Paramount Theatre | Seattle, Washington
If you love showgaze, then we've got some exciting news for you at the Paramount Theatre!! My Bloody Valentine are back with a fresh North American tour and brand new album scheduled for release this year, coming to Seattle on Tuesday 17th July 2018!! Fans of the band can't be anywhere else on that day – so what are you waiting for?? Get your tickets today!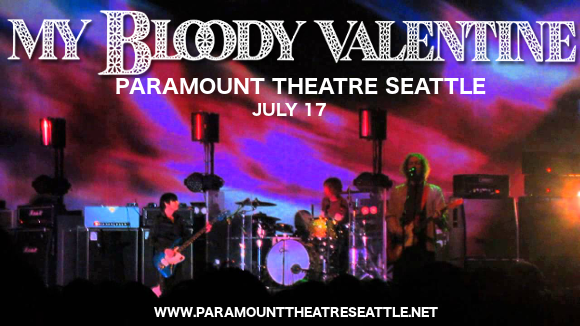 Formed in1983 and comprised of band members Kevin Shields, Colm Ó Cíosóig, Debbie Googe, and Bilinda Butcher, My Bloody Valentine gained recognition for their blending of heavily effected guitar tones and otherworldly melodies to help pioneer the late 80s genre known as shoegaze. The band haven't been seen since their 2013 release "mbv," leaving fans tensely awaiting news – and now, here it is. My Bloody Valentine are back, with a new album they've described as "all over the place," scheduled for release this year!! It might be out by the time of the tour!!

Have you got your tickets yet???