Paramount Theatre Seattle | Seattle, Washington
Now performing in a lavish new production at the Paramount Theatre Seattle in Seattle. MY FAIR LADY is available on Wednesday 29th December 2021, the most cherished of musicals this century, and this time they are turning the whole performance into a "proper lady." The New York Times called it "Plush and thrilling! Glorious and better than it ever was! A marvelous and transformative revival! Illuminated with new stars." So, get yourselves to Seattle for a unconventional cockney ride over to Covent Garden flower market with the not yet, right proper little lady Eliza Doolittle and tall and utterly handsome Professor Higgins.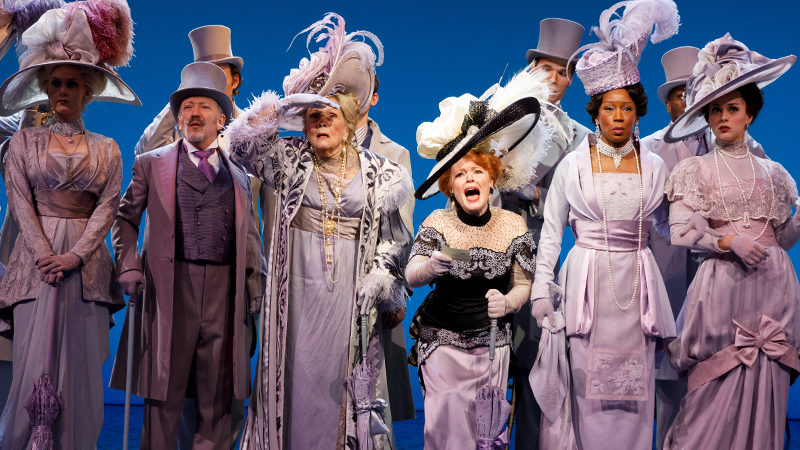 It all started when a cockney flower girl was plucked out of the streets, and when the rain in Spain stayed mainly in the plain…voila! Eliza Doolittle was ' reformed' into a lady in the high society of Edwardian London, all courtesy of speech and social graces lessons from professor Henry Higgins. From the book and lyrics by Alan Jay Lerner and music by Frederick Loewe "My Fair Lady" the broadway musical of 1956, set the record as one of the longest runs of any show on Broadway. This tale never grows old. The captivating musical drama of love and romance, keeps audiences of multi-generations coming back to the theatre time and time again. On Wednesday 29th December 2021, theatre fans will get this golden opportunity to catch "My Fair Lady" at the Paramount Theatre Seattle, Seattle, Washington. Now get to that theatre on time..but first, tickets! Click to buy them right here, right now!