Paramount Theatre | Seattle, Washington
Nate Bargatze is the man of the moment in comedy, selling out venues and receiving high praise for his work from critics and fans alike. People love him for his clean-cut comedy, free of dirty jokes and sexual references, making him a truly rare find in an industry filled with comedians doing the exact opposite. He is currently on the road for "The Be Funny" Tour, which will make a stop at the Paramount Theatre in Seattle on Saturday, October 14, 2023. You can expect side splitting laughter as the brilliant Bargatze takes you through a journey of his observational humor delivered with impeccable timing. You really cannot afford to miss this spectacular event, so be sure to grab your tickets right here and now before they sell out. All you have to do is locate the "GET TICKETS" button above and follow the simple check-out procedure after clicking it.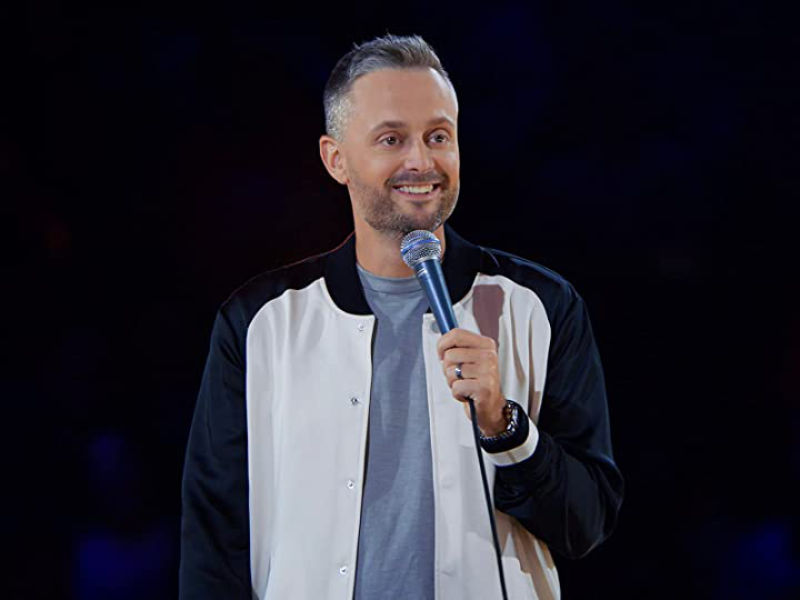 Nate Bargatze's clean comedy has earned him a reputation as "one of the nicest people in stand-up comedy," and he has amassed a large group of devoted followers as a result. He is doing so well that in April 2023, he managed to set a record for attendance at Nashville's Bridgestone Arena, with a crowd of just under 20,000 turning up to watch him perform.
Bargatze was born on March 2, 1979, in Nashville, Tennessee, to a loving father and mother, both of whom were committed Christians. Nate attributes his clean comedy to the respect he holds for his parents, and fans absolutely love him for it.
With ten appearances on "The Tonight Show" with Jimmy Fallon and guest spots on Conan, Nate is no stranger to the small screen. His stand-up specials are works of art; his 2014 album "Being Yelled at by a Clown" debuted at No. 2 on the Billboard Comedy Albums chart, and 2022's "The Greatest Average American" was nominated for a Grammy in the "Best Comedy Album" category.
His tours have consistently been well-received, and he's played everywhere, from Bonnaroo and Sasquatch to the JFL Montreal Comedy Festival as well as the troops in Iraq and Kuwait. Now with a new tour on hand, titled "The Be Funny," tour you can expect him to turn things up and bring his performances to a brand new level.
He married his wife, Laura, in 2006, and when he is not doing comedy, Nate can be found working on his weekly podcast called "Nateland" or perfecting his swing at the golf course, a sport that he is very fond of. Speaking of sports, Nate loves sports and is an avid supporter of the Vanderbilt Commodores.
His work has received such critical acclaim that it is no surprise that he has amassed a large following; his tours consistently sell out, and audiences of all ages enjoy his clean humor. There will be a rush for tickets to this performance, so if you want to attend, you should buy yours on this site immediately!!!