Paramount Theatre | Seattle, Washington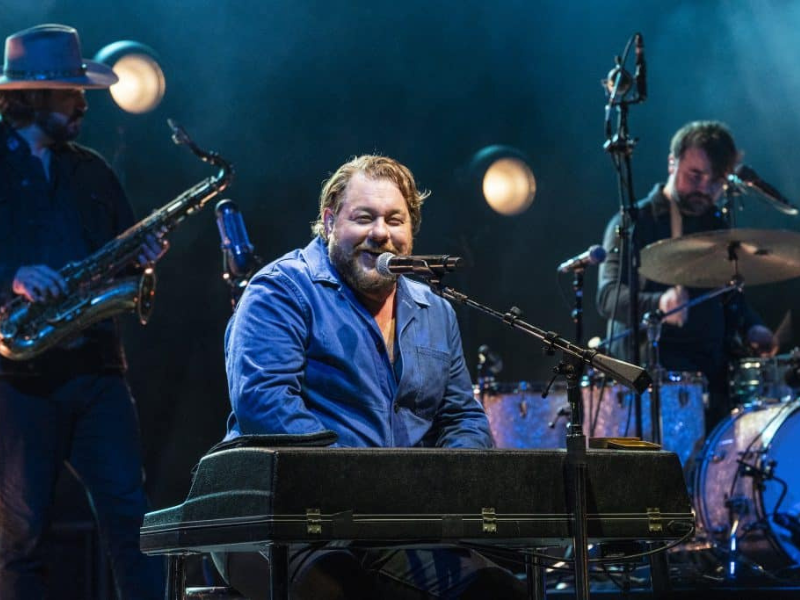 Nathaniel Rateliff's 2020 version of the And It's Still Alright Tour immediately sold out its 9-month run. In light to the pandemic - and much to fans' dismay - the tour got canceled. This year, however, Nathaniel Rateliff is back and better than ever - ready to take the stage to perform for his loving fans! The folk superstar is taking his tour to Seattle, Washington for a much-awaited live performance.
This is your chance to catch Nathaniel Rateliff live as he takes the stage at the Paramount Theatre Seattle on Monday, the 20th of November, 2023. If you had decided to see him in 2020, now is the perfect time to do so! Catch all his best hits, including songs from his latest album!
Secure your spots to the show before it's too late! This highly-anticipated show is in high demand! Click 'GET TICKETS' right now before they sell out!
Born in Denver, Colorado, Nathaniel Rateliff is a captivating, expressive tenor vocalist whose music ranges from straightforward folk and Americana to roots rock & roll and vintage rhythm & blues. He received praise from critics for his quieter, more introspective folk-based albums. But with the help of 'Nathaniel Rateliff & the Night Sweats,' was his commercial breakthrough. After being signed to the storied Stax label, the band enjoyed a successful career for the following four years, producing a live album and a studio follow-up before Rateliff resumed solo work in 2020 with the somber album And It's Still Alright.
"With rock 'n' roll, it's always best when it's about to fall off the tracks, and you're just like, I can't believe that just happened," he said. "But that's what makes it exciting, you know, when it feels like it's about to fall apart, and it doesn't."
His solo album, And It's Still Alright, captures the essence of what life has been like for Rateliff after going through a divorce and the passing of an old time friend. Nathaniel Rateliff conveyed his emotions through the album - and it spoke to its listeners. The album was met with high praises and critical acclaim. The Guardian wrote of a song that stood out on the album and said, "here's one song here that sounds as though it will blare from in-store radio stations for the rest of the year: Time Stands is the kind of big ballad with a chorus so meaninglessly profound – "Time stands in a duel, and I stand with you" – that you can imagine people singing it to each other without having the slightest idea what they're singing, other than it feels so darned right."
The album was released alongside a much-awaited headlining tour. And It's Still Alright sold out its 9-month run immediately, only to be canceled 9 days in due to the pandemic. However, the tour is being revived and fans now have another shot at seeing the talented artist live! Secure your spots for his show at the Paramount Theatre Seattle on Monday, the 20th of November, 2023. Click 'get tickets' right now - you don't want to miss this!