Paramount Theatre | Seattle, Washington
America's most-beloved nurse is back on the road this summer to give all his fans a shock of comedy! Get ready for Nurse Blake as he brings his "Shocked Advised Tour" to Paramount Theatre Seattle on Saturday, August 26. Join Nurse Blake in a night of fun and laughter, and let his unique humor prove that laughter is indeed the best medicine. Whether you are part of the nursing community or you just want to have a good laugh, this show is the one for you. Laugh your heart out. There is no need to worry if you find yourself gasping for air in extreme laughter. After all, there is a nurse in the house! Nurse Blake will give you the best comedy night this summer. Reserve your tickets now by hitting the "Get Tickets" link.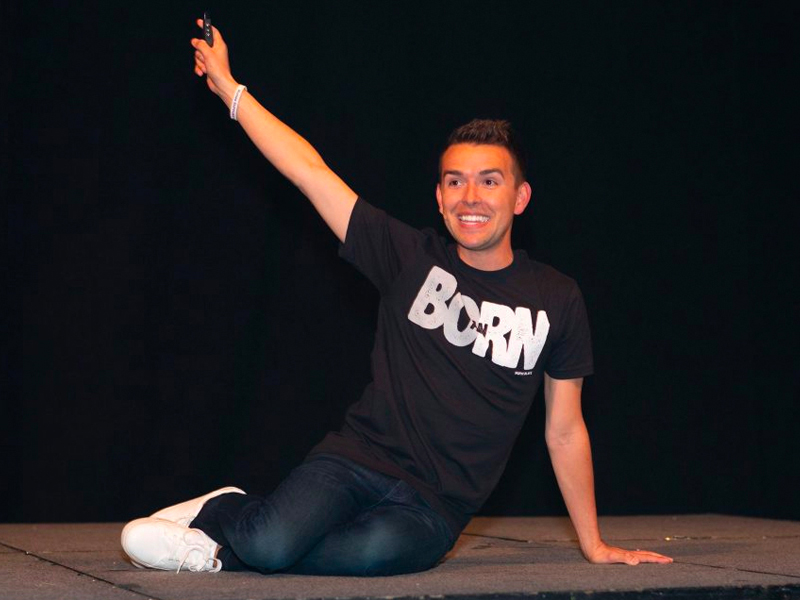 Blake Lynch, popularly known as Nurse Blake, is a humorous professional nurse who became an internet celebrity with over 2.4 million followers —thanks to his many viral YouTube and Tiktok sketches and a regular unfiltered podcast that discusses nursing, both on and off-the-clock. In a way, comedy has become an outlet for him to de-stress with the difficulties in nursing due to the pandemic.
Even before Nurse Blake became a famous personality, he already had a knack for leading advocacies, starting when he earned his BSN from UCF in Orlando, Florida, in 2014. His first significant, meaningful role was as President of the Florida Nursing Student Association. He was a proponent of abolishing the FDA's lifetime restriction on gay blood donations. He founded Banned4Life in 2013. This effort eventually led to the lifetime ban being lifted in 2015. He first began sharing humorous videos with other healthcare professionals to deal with the pressures of his nursing career. With the hardships of the pandemic and continuing understaffing, his humor rapidly found an audience with nurses and nursing students. About 17 million people have liked his TikTok videos alone. Due to this, he started touring and has visited many cities in the past year, bringing joy to many people.
Nurse Blake is back at it again this year on his "The Shock Advised" tour. On August 26, he will bring laughs to the Paramount Theatre Seattle. You should not miss this!