Paramount Theatre | Seattle, Washington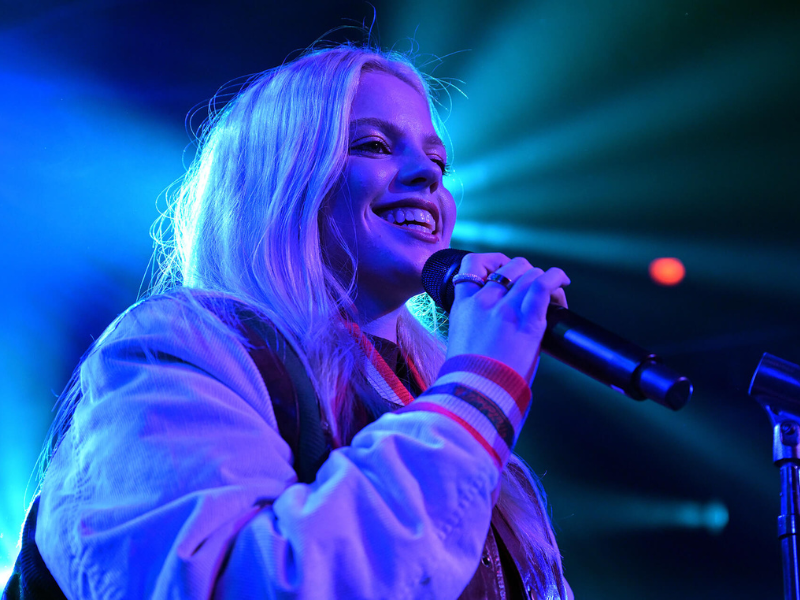 It's been a long time coming, but.. Reneé Rapp is finally kicking off her North American tour to continue pursuing her passion for music. Most of you may know her from the HBO series "The Sex Lives of College Girls." In case you haven't heard, we would like to gladly announce that the 23-year-old star is embarking on her second headlining tour in support of her new album, Snow Angel.
Catch this talented young icon at the Paramount Theatre Seattle on Saturday, the 7th of October, 2023. SNOW HARD FEELINGS is Reneé's upcoming tour, and she is set to perform across different states in North America. This is your chance to watch Reneé Rapp live and sing along to her honest and hard-hitting tracks!
Buy your tickets right now because Reneé Rapp's shows are known to sell out quickly! Click on the "GET TICKETS" button.
The star of HBO's hit teen dramedy series, Reneé Rapp, is headed to cities across North America for her Snow Hard Feelings tour! *internal screaming* We are super excited about this - and we're certain that you all feel the same!
If you've been living under a rock and have never heard of Reneé Rapp, let us give you a quick recap of the 23-year-old multi-talented superstar's rise to fame.
Reneé Rapp, like all teenagers, was feeling a little lost. She always knew she wanted to be a performer but didn't know how to get there. In an interview with NME, she said that during that time of her life, she had admitted to her parents that she had no plans of going to college.
At one point, her dad, her best friend, kicked her out of the house. "My dad kicked me out of the house once," she says. "But then when I actually left the house, he was like, 'Where the fuck are you going?' It was very confusing."
Luckily for Reneé, she came up with a plan. She shadowed the journey of another girl from her city who broke through the industry by winning the Jimmy Awards. Reneé Rapp did everything from entering the competition, giving the judges a good show, and finally bagging the award for the 2018 Jimmy Awards.
The rest is history, as winning the award gave Reneé all the opportunities she needed to succeed in her dream of becoming a performer. She was cast as Regina George in the theatre adaptation of Mean Girls, which ran until the pandemic hit in 2020. More recently, she is cast as the sarcastic, judgmental Leighton in "The Sex Lives of College Girls."
Her album, SNOW ANGEL, will be released on August 18, and her SNOW HARD FEELINGS TOUR will kick off on September 15. Snow Angel follows last year's Everything to Everyone EP. Reneé spent four months writing and spitting "out all my concepts, all my ballads, my f— you's and my I love you's," as she wrote on Twitter.
Save the date, everyone! Saturday, October 7, at the Paramount Theatre Seattle. See you there. ;)