Paramount Theatre | Seattle, Washington
It's been a long wait, but Robyn is finally back with her phenomenal 8th album, "Honey!" She's headed on a worldwide tour with the new record, and yes, Washington is on the map, with Seattle as one of the major destinations for Robyn's highly-awaited tour! Drop the Friday 1st March 2019 into your calendar and get your tickets NOW for her performance at the Paramount Theatre Seattle – its bound to be spectacular!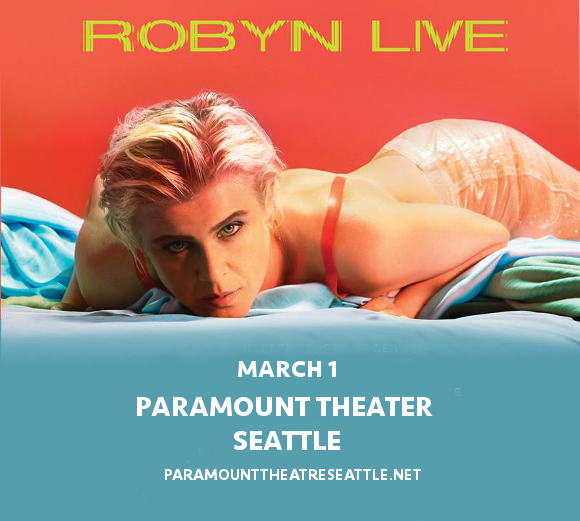 Featuring collaborations with Joseph Mount of Metronomy, Klas Åhlund, Adam Bainbridge, Mr. Tophat, and Zhala, "Honey," marks Robyn's first release in 8 years since her last album "Body Talk". Sonically, it's a bit of a departure too, showing a new, warmer "softer," side to the singer. "I danced a lot when I was making it," Robyn said, regarding the recording process of the new album. "I found a sensuality and a softness that I don't think I was able to use in the same way before. Everything just became softer."
It's still the same Robyn, just expressing herself in a new, never-before-seen way. With "Honey," she's satisfied old fans as well as attracting hoardes of new ones, pleasing the critics too with one positive review after another. "Robyn continues to make the trends instead of following them," said AllMusic in one glowing review. "With Honey, she enters her forties with some of her most emotionally satisfying and musically innovative music."
Get ready to hear it all live – have you got your tickets to see Robyn live yet??