Paramount Theatre | Seattle, Washington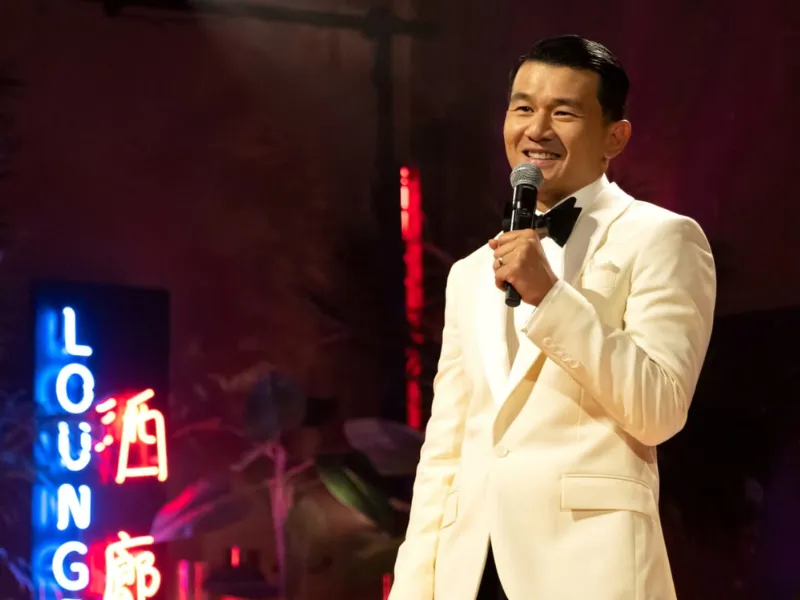 The Paramount Theatre in Seattle, Washington, invites everyone for a side-splitting night of stand-up as it proudly presents Ronny Chieng LIVE this Friday, June 21st! The multi-awarded comedian is lighting up venues nationwide on "The Love to Hate It Tour," marking half the calendar with 34 dates from January to June. Ronny Chieng rocketed through The Daily Show's ranks from leading correspondent to special guest host, becoming one of the program's most well-known personalities. In 2016, he was listed as one of Variety's "10 Comics to Watch," having earned multiple accolades from the Sydney, Melbourne, and Just for Laughs Comedy Festivals. He created the critically acclaimed "Asian Comedian Destroys America!" and "Speakeasy" Netflix specials and starred in some of the decade's BIGGEST blockbusters, including the global phenomenon "Crazy Rich Asians." Get a dose of Ronny Chieng's trademark absurdist humor and storytelling genius LIVE at the Paramount Theatre, a world-class venue featuring a classical stage and atmosphere. Book your tickets now!
Brace yourself for a comedic force of unprecedented nature this 2024 as Live Nation presents "The Love to Hate It Tour," featuring stand-up superstar Ronny Chieng! From January to June, the multi-awarded entertainer will travel coast-to-coast, gracing 34 lucky venues with his world-renowned routines that revolutionized live comedy. Catch him on June 21st at the Paramount Theatre in one of the tour's three final performances!
"Ronny Chieng is a natural comedian! It was one of the best shows I've ever seen, and I had so much fun listening to him speak about his background. He really knows how to show people a good time!"
There are a hundred ways a stand-up artist can make you laugh, and Ronny Chieng can fire off a hundred more! Our main act is among the most versatile performers in today's pool of talents, steadily improving his craft for 15 years and still going! He's insightfully observant and hilariously absurd. He's made millions laugh already, and now, he's coming for you!
Most folks know Ronny Chieng from The Daily Show, where he works as a correspondent after being recruited at the Just for Laughs Comedy Festival. Recently, though, he made his debut as a guest host in the fan-favorite "Jordan Jonas" episode. Prior to his breakout career in the US, Chieng was a nationally touring comedian in Australia who clinched Best Newcomer, Director's Choice, and Best of the Fest Awards from the Sydney and Melbourne Comedy Festivals. In 2016, Variety named him in their list of "10 Comics to Watch."
Ronny Chieng is the hysterical mastermind behind popular stand-up specials "Speakeasy" and "Asian Comedian Destroys America!" He has starred in several critically acclaimed shows and comedies throughout the years, including SBS' "Legally Brown," ABC's "Ronny Chieng: International Student," Netflix's "Scissor Seven," and Disney's "Doogie Kameāloha, MD." Chieng was also featured in quite a few BLOCKBUSTER movies, such as Marvel's "Shang-Chi and the Legend of the Ten Rings and "Crazy Rich Asians."
Block out your calendar for a feverishly funny Friday this June 21st, at the Paramount Theatre in Seattle! Ronny Chieng is going to make you learn, laugh, and lose your mind as he prances in front of a gorgeous Beaux-Arts backdrop, exceptionally staged and lit for only the best shows in the country. Hop on the last trails of the tour and buy your tickets now!