Paramount Theatre Seattle | Seattle, Washington
The Seattle Theatre Group and Showbox presents Royal Blood, Live at the Paramount Theatre in Seattle! Watch the English rock duo perform on Monday, November 13, 2023! This explosive event will be part of their extensive two-leg North American Fall 2023 tour. Keeping them company throughout the second half of the tour is the up-and-coming Hastings-based female trio, HotWax, known for their hit single "Treasure." Royal Blood's main members Ben Thatcher, drummer, and vocalist Mike Kerr have been recognized worldwide for winning both the Brit Award for British Group and NME Award for Best New Band in 2015. Expect fresh tunes as they are set to release their new album "Back to the Water Below" early in September this year. What are you waiting for? Head down to Seattle's most prestigious Broadway palace and witness one of Britain's biggest bands up close! Purchase your tickets before it sells out!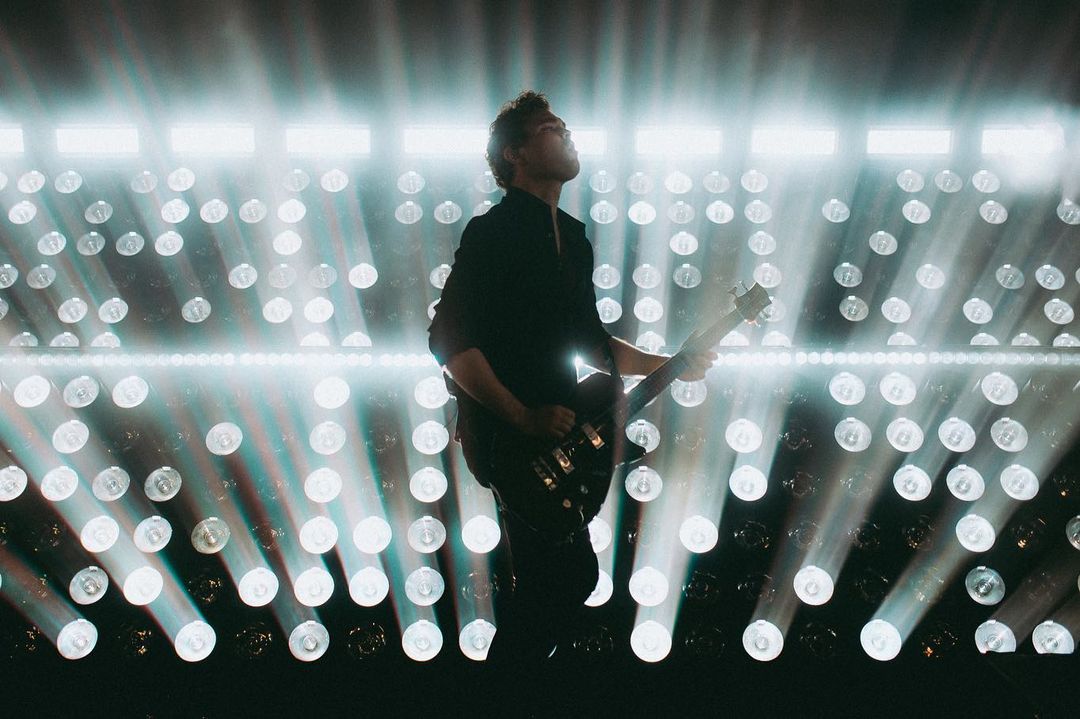 Royal Blood continues to launch their tracks to fame with lively combinations of thudding percussion and distorted bass riffs. Catch them live at the Paramount Theatre in Seattle on November 13, 2023! The band will promote their new album "Back to the Water Below" throughout multiple cities in their 2023 North American Fall tour, which includes shows in several parts of Europe and the UK.
The two-man act, consisting of drummer Ben Thatcher and bassist/vocalist Mike Kerr, began their musical careers back in early 2013. The following year, they released their self-titled album "Royal Bloods" which has won several Brit Awards while being nominated for a Mercury Prize. After their trail-blazing debut, the band continued to gain traction with the success of 2017's "How Did We Get So Dark?"
"The focus on the Brighton duo has always centered around their elemental nature," NME explains. They added that combinations of their bass, drums, angst and some filthy stoner blues were all they needed to become one of Britain's biggest bands.
When it comes to their music style, the band's signature sound combines the blues-rock ideals of the White Stripes with heavily distorted bass riffs and a subtle hint of indie rock. "Still, the set hits all its marks, the waves of distortion almighty, the choruses catchy and Kerr's widdly bass riffs sufficiently virtuosic to satisfy the metal heads," Yahoo reviews the band's performance in Glastonbury 2023 earlier this June.
Following the group in their second leg of the tour is HotWax, a rising three-piece hidden gem based in Hastings, UK. The all-female teenage group recently released their debut EP "A Thousand Times," a record that highlights their post-punk inventiveness across all tracks.
"The EP is a homage to mine and Lola's relationship growing up together and the arguments we'd have a thousand times," shares lead singer Tallulah. "The EP includes themes of guilt, love, climate change, womanhood, contraception, anxiety, and endings."
Both bands will rock the stage at the historic Paramount Theater in Seattle. Once hailed as the magnificent cathedral of entertainment, the venue has long been known to serve as a thriving platform for concerts, dramas and other live performances!
Purchase your tickets now before they run out!