Paramount Theatre | Seattle, Washington
The scariest night of the year this side of all hallows eve! It's Rupaul's Drag Race, the Night of the Living Drag coming to Paramount Theatre Seattle on Thursday, October 21st, 2021. Book your place now and prepare for the fright night of your life, this show is guaranteed to leave you scared for life! Hosted by the lovey Lilith herself, the diva of darkness, Violet Chachki, who will guide audiences through the untimely deaths of Drag Race favorites Gottmik, Rosé, Season 10 winner Aquaria, Season 12 winner Jaida Essence Hall, Alyssa Edwards, Kandy Muse, Plastique, and Kim Chi.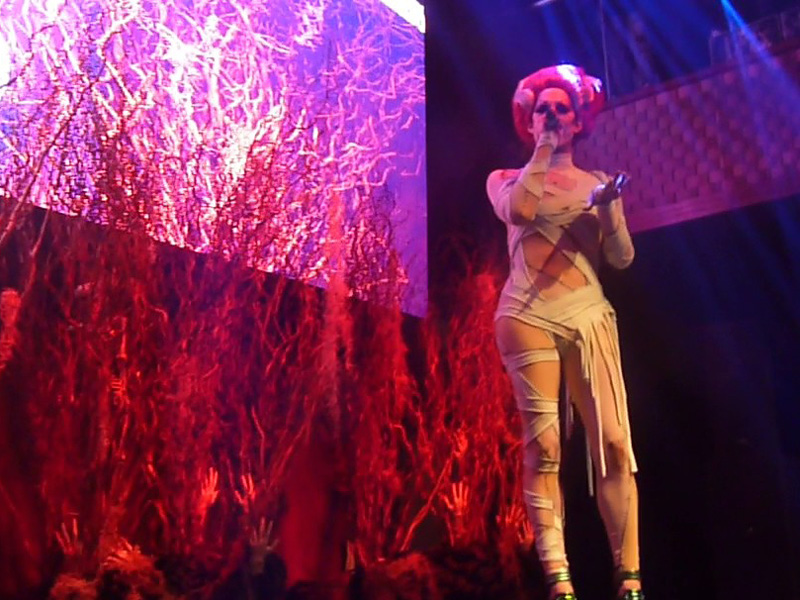 The Night of the Living Drag tour is back and ready to eat your heart. The fabulous queens of RuPaul's drag race are back in their most spooktacular event ever at Voss Events' 10th anniversary. The queens will be gettin' spooky, ooky, and kooky, pulling out all the stops to bring you, the audience the biggest, baddest Night of the Living Drag experience yet. The hell bending night of fright will be fierce, and all in attendance will surely be dancing with the devil and laughing at the heavens. Be careful queens, the host is Violet Chacki, and her eyebrows are enough to put a spell on anyone. She will be guiding audiences through a hilariously chilling evening where we will meet the spirits, or spirited queens, of seasons past, including Gottmik, Rose, Aquaria, Jaida Essence Hall, Alyssa Edwards, Kandy Muse, Plastique and Kim Chi. The grand finale of the evening comes as the queens will all be slayed to death on stage in front of the audience, Chachki will then be summoning them back from the dead as flesh craving drag zombies.
With the impressive lineup of queens, you are sure to have a bone-chilling time. Alyssa Edwards previously hosted a Halloween special with Sharon needles to serve the devil alongside black Philip himself. Gottmik will also be a scream queen to die for. In addition to the deadly performances, they are bringing massive decor installations and a phenomenal lighting system to make it as immersive a zombie apocalypse can get. Over-the-top costumes, opulent scenery, and jaw-dropping performances that shock and amaze. In this show, the queens not only lift spirits, they are summoning them!