Paramount Theatre Seattle | Seattle, Washington
This summer, the Paramount Theatre Seattle will host a massive laugh riot brought by the illustrious stand-up comedian and impersonator Russell Peters! The Act Your Age World Tour has sold out several venues across the world, and now it's extending its dates all the way to the summer of 2023! On Friday, 23rd June 2023, Peter's critically-acclaimed stand-up comedy show will light up the Paramount Theatre Seattle! Fans can anticipate Peter's signature impressions, hilarious race-oriented jokes, and side-splitting punchlines! If you want to spend your night laughing out loud, you must get your tickets now before it's too late!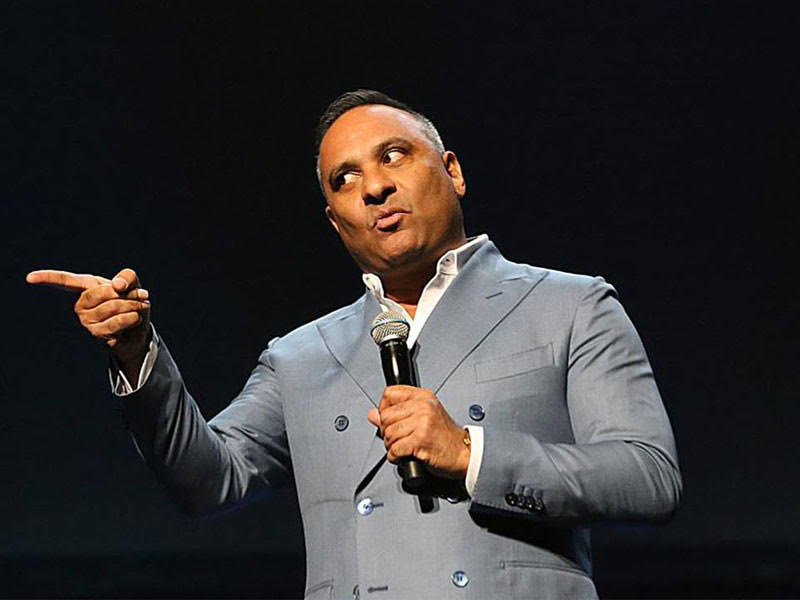 Russell Peters is an International Emmy Award-winning comedian who took over the world with his hilarious observations and impression on various cultures. The Canadian-Indian comedian has always been bold in creating comedy based on multiple races, including his own. He first emerged in 1989, performing at comedy clubs in Toronto. He became a prolific performer and remained relentless in his craft. By 2013, Peters has become the fastest-rising comedian in the world. He has sold out several major venues in Asia, Australia, North America, and the U.K. The same year, he won the Trailblazer Award at the Association of South Asians in Media, Marketing, and Entertainment. During this time, he was also among the highest-paid comedians, earning over 20 million in gross ticket sales.
Peter's observational comedy and racial stereotypes have made him one of the funniest comedians of his generation. His uncanny impersonations have always been spot-on. Moreover, his most popular topics often involve his immigrant parents, whose famous line, "Somebody gonna get hurt real bad," has been replayed by comedy fans millions of times on the Internet.
Peters has released several major comedy specials. In 2013 and 2016, he released his Netflix specials, Notorious and Almost Famous. In 2020, he signed with Amazone Prime and released the highly-regarded, Deported. Aside from stand-up comedy, Peters has also appeared in feature films like Supercon, Clifford, the Big Red Dog, Fifty Shades of Black, and many more.
Grab tickets now to see this highly-acclaimed comedian deliver his incredible stand-up set at the Paramount Theatre Seattle!