Paramount Theatre | Seattle, Washington
A Swedish invasion is coming your way this fall as Europe's biggest heavy metal band, Sabaton invades the Paramount Theater Seattle with its powerful heavy metal sound that will surely make you scream and throw your rock n' roll salute to the air in excitement. Witness the Metal Hammer Golden Gods Awards' Best Live Band this Thursday, 15th September, at the famous Seattle venue. Together with the Mongolian rock band The Hu and the Finnish heavy metal veterans Lordi, Sabaton will bring their renowned brand of electrifying live concerts and accomplished musical performances to American audiences. Grab your tickets now 'cause you don't want to miss these Swedish guys delivering the best metal concert this season!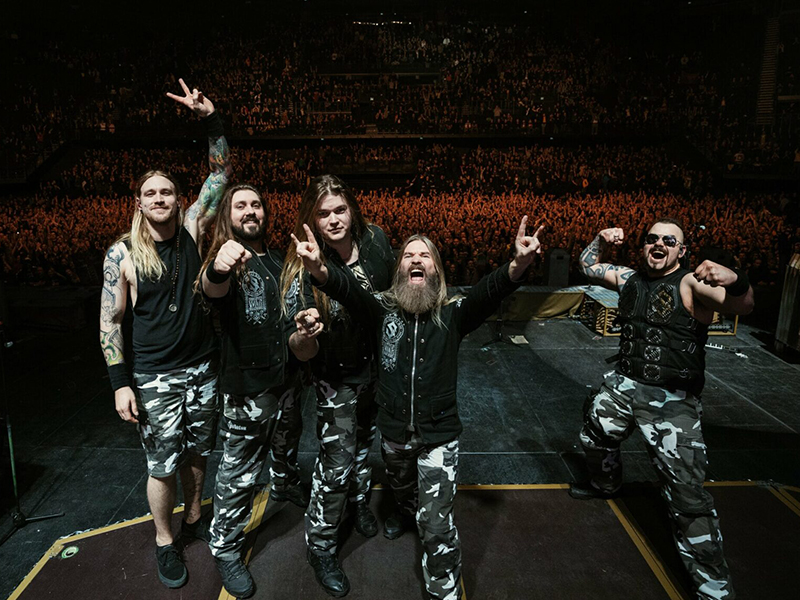 Sabaton is undoubtedly one of the hardest-working bands in the metal scene. While most bands hibernated during the pandemic, Sabaton used their ample time during the pandemic lockdown to craft another epic album, "The War To End All Wars." By its name, the album is another war-themed album from the Swedish group that is known to write songs about wars, historical battles, and acts of heroism.
The band's 10 albums over their two-decade career show their obsession with the said themes. Their songs "Primo Victoria," "Ghost Division," "The Last Stand," "Carolus Rex," and "To Hell and Back," among many others, have all the making to be legendary hits. That is why Sabaton unsurprisingly enjoys a massive following from fans worldwide. Not to mention the several awards they have garnered from Metal and Rock music authorities.
The Metal Hammer Golden Gods Awards awarded Sabaton with the "Best Live Band" title in 3 different years. Bandit Rock Awards also recognized the band as "Best Swedish Group" several times. These and many other awards from other award-giving bodies such as Rockbjörnen and the Grammis prove that there's no stopping these Swedish guys from achieving heavy metal domination.
You are in for a treat if you want to see this war-obsessed power metal at its very best and catch the epic melodies like victorious anthems after a deserved victory. The band will bring their "The Tour To End All Tours" to Paramount Theatre Seattle this September. Feel the tension, the excitement, and everything in between in this epic concert that will bring nothing but an utter joy to every metal fan! Click the "Get Tickets" button to grab your tickets now!