Paramount Theatre | Seattle, Washington
If you're a fan of Impractical Jokers and the Tenderloins, you are in for an amazing summer because Sal Vulcano is finally hitting the road! The hilarious, cat-phobic Italian-American from the famed comedy show, Impractical Jokers is traveling across the U.S., and he's stopping by the Paramount Theatre in Seattle on Thursday, 21st July 2022! Prepare for a night of fun anecdotes and never-heard-before skits as the TV star embarks on his solo performance! If you love comedy and enjoy his shows, you better get your tickets now and check out Sal Volcano at the Paramount Theatre Seattle!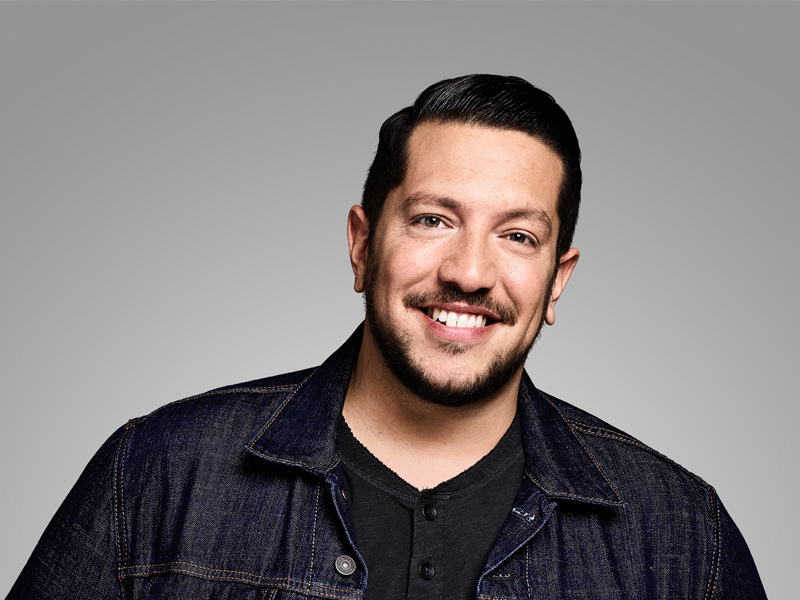 If you have been following Sal Volcano's works, you would know that he's not just any comedian. The New York native actually has passion and commitment for his work. This was proven when he knowingly received a surprise tattoo as punishment during the Impractical Jokers season 3. The tattoo turned out to be a portrait of Jaden Smith. Impractical Jokers, a hidden camera reality show, is Volcano's first breakthrough into the limelight. However, he has been pursuing standup comedy long before that.
In 1999, Volcano and his co-stars Joe Gatto, James Murray, and Brian Quinn traveled together as a standup comedy group called the Tenderloins. The improv group toured the country and filmed sketches. After uploading them on various Internet platforms, the group amassed millions of views.
In 2011, the group's launched the Impractical Jokers, which was aired on TruTV. The improvisation reality show garnered over 32 million views during its first season. The show's premise requires the cast to perform challenges in real-life settings, and anyone who failed would be punished. Volcano earned the reputation of the most punished joker on the show.
Thanks to the Impractical Jokers' popularity, Volcano and the rest of the group were able to organize local and international tours for the Tenderloins. The group performed in numerous sold-out shows appeared on various TV programs and guested in many podcasts shows. Moreover, the Tenderloins successfully organized a special cruise to the Caribbean, wherein the main event onboard was their standup show.
This 2022, Volcano is touring the U.S. as a solo standup act. If you are keen on having a fun night of laughs and hilarious stories, you should come to the Paramount Theatre Seattle on Thursday 21st July 2022 and see Sal Volcano's standup gig!