Paramount Theatre | Seattle, Washington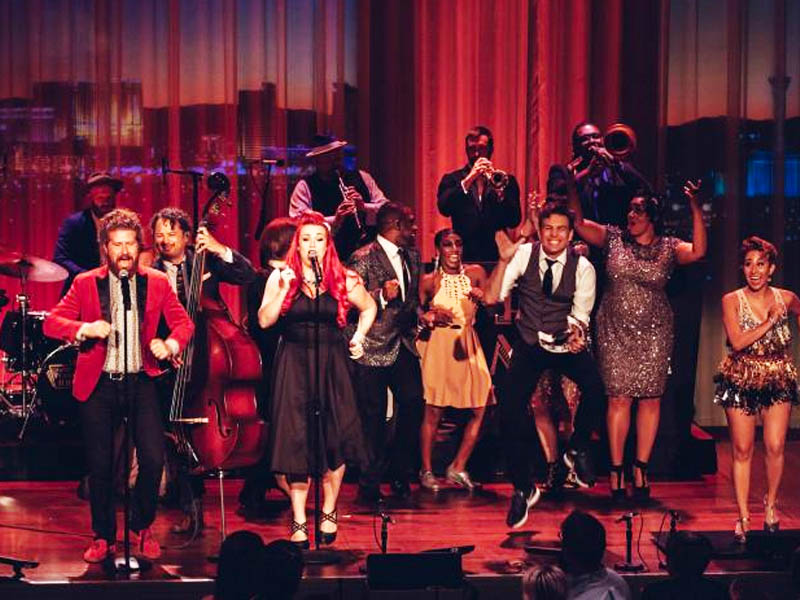 If you're looking for the ultimate throwback show, you should quickly check this one out! The retro revival music collective Scott Bradlee's Postmodern Jukebox has something amazing up their sleeve, and you can only catch it at their upcoming The 10 tour! The high-regarded jazz, ragtime, and swing ensemble is set to deliver another tremendous trek for 2024, and they're slated to travel to numerous cities! Lucky for fans in Seattle, Post Modern Jukebox will make their way into town on Sunday, 11th February 2024! It's the perfect prerequisite to your Valentine's spectacle as this phenomenal concert takes over the Paramount Theatre Seattle! Look forward to retro renditions of your favorite contemporary hits as Scott Bradlee's Post Modern Jukebox delivers their brand of retro revival staples! This highly unique group is known for their incredible musicianship, exemplary vocals, and overall stage production! If you're keen on having a wonderful soundscape this February, then hurry and secure tickets now through the Get Tickets link!
Last year, this incredible music collective performed over 100 gigs across the world! Can you believe it? What began as a home-based passion project has turned into an incredible live act that travels across the globe. Scott Bradlee definitely started a phenomenon, and it continues to dominate the music world one city at a time! Scott Bradlee's Post Modern Jukebox performs music without limit. They take contemporary pop hits like Britney Spear's "Hit Me One More Time" and Lady Gaga's "Bad Romance" and turn them into spectacular '30 and '40s style numbers. If you have a great appreciation of music from yesteryears, this is the perfect evening out!
The ensemble combines various swing and jazz elements and provides audiences with a great nostalgic soundscape. This is one of those shows that will make you feel like you traveled decades back in time – except this groundbreaking band is belting out The Strokes and the White Stripes! With a plethora of band members on stage and a world-class vocalist, Scott Bradlee's Post Modern Jukebox definitely knows how to put on an excellent show. Having debuted in 2011, the ensemble from New York has made their big break on YouTube. Bradlee's "A Medly of '80s songs done ragtime style" went viral on the Internet. Later, their video "A Motown Tribute to Nickelback" was also clocking in millions of views. Today, Post Modern Jukebox's YouTube channel has amassed over 1.9 billion views.
This 2024, the highly-regarded ensemble delivers The 10 Tour! Their spring outing includes over 40 shows across North America. Post Modern Jukebox highly recommends attendees to come dress up and join an outstanding trip into the past. For their show at the Paramount Theatre Seattle, fans can look forward to an incredible evening packed with groundbreaking hits.
The Paramount Theatre Seattle is a state-of-the-art theater that not only boasts incredible architecture but also top-of-the-line facilities, trailblazing sound and light technology, and comfortable plush seating. Match those outstanding perks with great customer service and excellent location. You are in for an incredible entertainment experience!
So hurry and secure tickets to see Scott Bradlee's Postmodern Jukebox! Their 10 Tour is guaranteed to provide the most exhilarating blast from the past! Tickets are now available through the Get Tickets link!