Paramount Theatre Seattle | Seattle, Washington
If you love jazz, swing, and other forms of retro music, you'll probably adore Scott Bradlee's Postmodern Jukebox. The music collective is bringing the glory of the old days to 2022 with their unique renditions of today's biggest hits! On Wednesday 2nd November 2022, they are bringing their widely-anticipated sets to the Paramount Theatre Seattle! The iconic group has prepared a specially-curated list of beloved pop and rock songs with a twist! So if you're in the mood for an out-of-this-world musical extravaganza, you should check out Scott Bradlee's Postmodern Jukebox at the Paramount Theatre Seattle!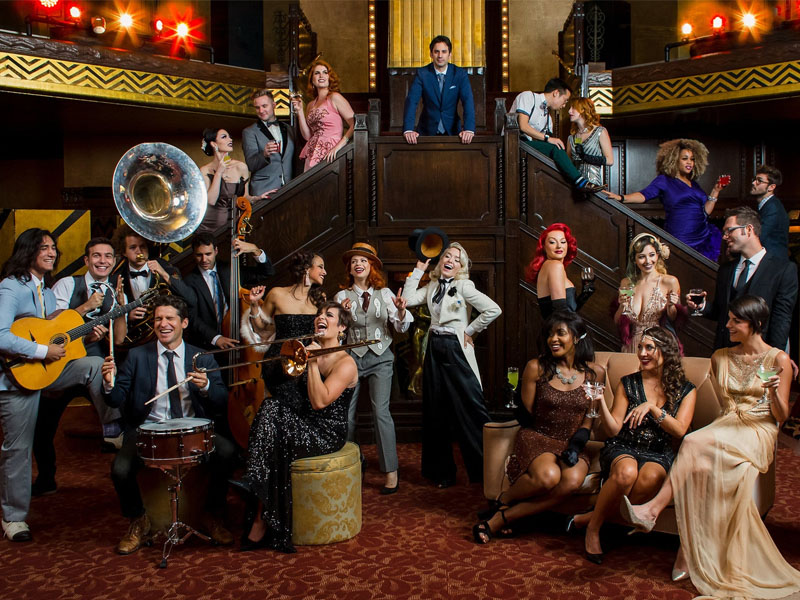 Scott Bradlee's Postmodern Jukebox is renowned for covering contemporary hits and giving them a nostalgic taste. Some of the group's most iconic renditions include "Nothing Else Matters" by Metallica, "Single Ladies" by Beyonce, and "Cry Me A River" by Justin Timberlake. Postmodern Jukebox has also covered more recent hits, such as "Stay" by Kid Laroi and Justin Bieber, "Happier" by Olvia Rodrigo, and "Can't Feel My Face" by The Weeknd.
Postmodern Jukebox (PMJ) was originally a home project of musician Scott Bradlee. The pianist and arranger started to film jazz renditions of modern music hits and uploaded them on Youtube. Although the genre is primarily jazz, PMJ has also performed other genres, including swing, 50's style R&B, and different vintage genres. The group has also been known to replicate the musical styles of Frank Sinatra, Casablanca, the Jackson 5, Peggy Lee, New Orleans jazz, and many more.
The group's members are composed of musicians on rotation. Permanent member and leader Scott Bradlee has been joined by over 70 musicians from all over the world. PMJ has also featured guest artists and vocalists, such as Broadway actress Shoshana Bean, rock duo The Rembrandts, and American Idol finalists.
Scott Bradlee's Postmodern Jukebox has released 26 records, including the EP, Introducing Postmodern Jukebox. Most of their albums are themed, and tracks are compiled according to the music style. In 2014, PMJ released the group's only holiday-themed record, A Very Postmodern Christmas, which peaked at number 7 on the Billboard's Top Jazz Albums chart.
Tickets to see Scott Bradlee's Postmodern Jukebox perform at the Paramount Theatre Seattle are now available! Get your tickets now and experience a one-of-a-kind throwback that only PMJ can make!