Paramount Theatre | Seattle, Washington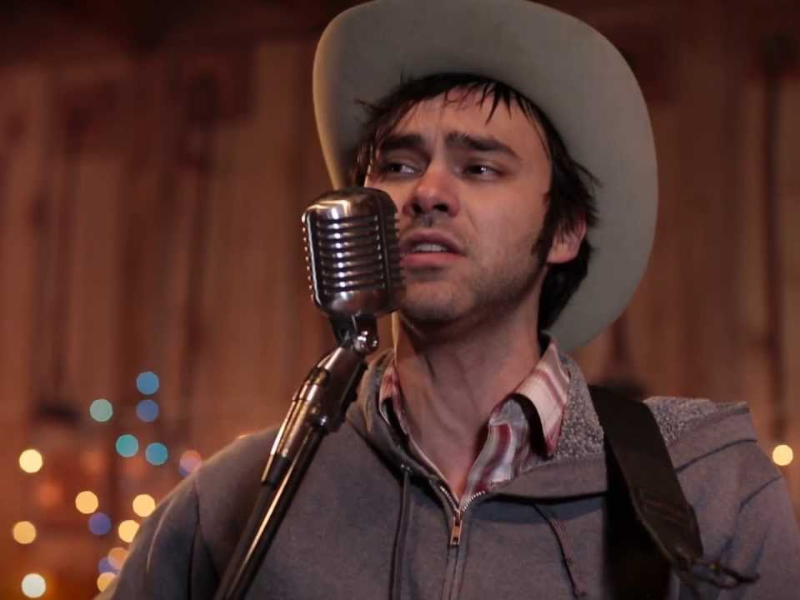 Ready or not, Shakey Graves is making his way across cities in North America for his upcoming tour Movie of the Week - we do hope you're ready!
The "Tomorrow" singer is America's favorite one-man band. He just released his EP, Ready or Not, which includes a song featuring Sierra Ferrell. He has released four successful albums, three of which entered the Top 10 of the US Folk Billboard Charts.
This is your chance to see him live at the Paramount Theatre Seattle on Tuesday, the 10th of October, 2023. The show will feature the talented alternative/indie band Flipturn as the supporting act. Get ready for an unforgettable night of good music and good vibes!
Buy your tickets before it's too late! Shakey Graves shows are always sold out, so you want to buy your tickets early. Click on "GET TICKETS" to purchase tickets for you and your friends.
America's cult favorite one-man act, Shakey Graves, is back and better than ever. The beloved artist is ready to return to the stage with his renewed energy and will to captivate audiences. Get ready to sing along to all your favorite songs at one of the best theatres in Seattle, the Paramount Theatre!
The country rock artist hails from Austin, Texas, with his own local holiday, "Shakey Graves Day." The holiday was announced in 2012 by Lee Leffingwell, the Mayor of Austin. On the 9th of February of every year, Shakey Graves offers ALL of his music, including unreleased albums The State of Texas vs. Alejandro Rose-Garcia, Story of My Life, As Per Request, and West of Calgary.
The talented artist is known for combining blues, folk, country, and rock into a perfect Americana blend. In his decade-spanning career, he has collaborated with artists ranging from Esme Patterson to Trixie Mattel. He has received accolades like Best Emerging Artist at the 2015 Americana Music Awards. It is undeniable that Shakey Graves is one of the most successful artists of this generation.
Since June 2011, Shakey Graves has grossed more than $10.5 million and sold 339,791 tickets, according to the Pollstar Boxoffice. His successful endeavors as a one-man act have led him to perform for hundreds of sold-out shows!
This year, Shakey Graves just announced that he will be kicking off a North American tour from September to November. The tour is called MOVIE OF THE WEEK. He will feature several talented artists as his supporting acts, including Lucius, Abraham Alexander, Trampled by Turtles, Flipturn, Rayland Baxter, and Sadurn. For the show at the Paramount Theatre Seattle, Shakey Graves will be joined by the alternative/indie band, Flipturn.
Be one of the people who have seen the many talents of Shakey Graves live! Catch him live this fall at the Paramount Theatre Seattle on Tuesday, the 10th of October, 2023, for an unforgettable night of great music and stellar vibes.
Buy your tickets right now! You don't want to miss out on this show. Click on "GET TICKETS" to purchase tickets.