Paramount Theatre | Seattle, Washington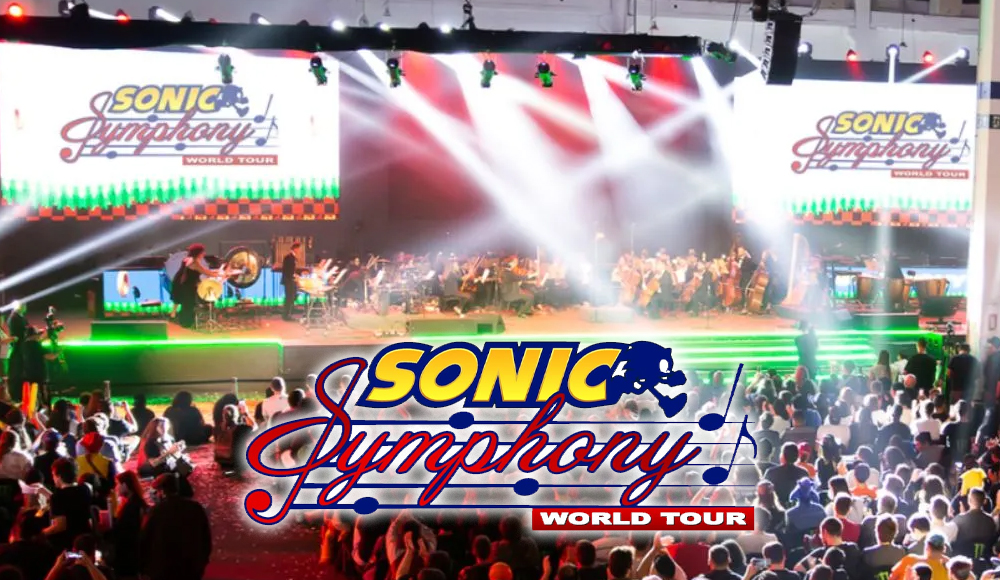 Celebrating over 30 years of blessing our childhood eardrums with its distinct tunes, Sonic the Hedgehog is bringing its signature symphonies to the live stage at Sonic Symphony LIVE! Announcing an exciting world tour slated for 2024, SEGA is bringing its 8-bit, 16-bit, and EDM bangers to Paramount Theatre Seattle on Friday, January 5th of 2024. Taking fans on a musical journey featuring iconic Sonic moments, it's definitely an experience like no other. Featuring a full symphony orchestra, you're up to experience sonic surprises like never before. More than just a blast from the past, the Sonic Symphony World Tour is set to take audiences on an immersive journey starring the iconic hedgehog, through the help of some creative and state-of-the-art visuals. Everyone's given the chance to relive their favorite game moments while blessing your ears, in sync with some gameplay footage on the big screen. So, better save your spots at the show by booking your tickets now!
With over three decades of blessing the world's eardrums with 8-bit, 16-bit, and EDM sonic notes, SEGA is stoked to present its newest live stage show - Sonic Symphony LIVE. The orchestra show is taking its very own world tour, led by the iconic Sonic the Hedgehog. Performed live by a full symphony orchestra, audiences will be immersed in a Sonic experience like no other. As the ensemble pulls its strings and rocks it out, spectators are in for a treat as a backdrop of astounding gameplay moments will be playing on the big screen.
Doesn't this sound like the perfect childhood dream? Straight out of your Gameboy is a full-on Sonic orchestra delight!
"Sonic Symphony is an immersive live experience that celebrates more than three decades of music from SEGA's iconic mascot," its website shares. "From the classic 8-bit and 16-bit tunes to rock bands and EDM, this concert will take you on a musical journey through the colorful world of Sonic the Hedgehog. "
Serving huge blasts from the past, we couldn't imagine a better way to relive an iconic game!
"Relive your favorite Sonic moments, brought to life by a full symphony orchestra," Sega added. "Sonic Symphony will be an electrifying tribute to the music that has defined generations of gamers, old and new."
It's an electrifying tribute, that's for sure. Having blessed generations of gamers with its quirky and empowering tunes, Sega's offering an out-of-this-world experience, gathering fans of the global-icon hedgehog to celebrate its impact through the power of song.
Presented by MGP Live and co-produced by SEGA, Soundtrec, and SOHO Live, you're assured of a Sonic Symphony that's beyond your expectations. "Each piece will be played live by a symphony orchestra and rock band and serve as a tribute to the music of Sonic that has defined generations of fans from the franchise's origins until today," Sega shared in its press release.
As a historical icon in the gaming world, having gone through decades of expanding pixels, Sega's iconic mascot is definitely worth celebrating. He's been part of our lives in one way or another. Hopping on its very own world tour, make sure you've got your seats marked by booking those tickets now!