Paramount Theatre Seattle | Seattle, Washington
Tate McRae is one of the hottest artists out there… aannndddd the recent announcement of her brand new "ARE WE FLYING TOUR" will see her traverse the nation on an incredible trek with guest star, "charlieonnafriday." The finalist of "So You Think You Can Dance," the hit reality TV show and YouTube viral sensation, has become something of a LEGEND!!!, and fans cannot wait to see her perform live. You can expect a thrilling show with some of the hottest sound and visuals when she passes through the famous Paramount Theatre Seattle on Friday, October 13, 2023, which will have world-class facilities and amenities at your disposal to make the concert that much better. Tickets are going to become really hard to come by… soooo without hesitating a single second now, grab your tickets by hitting the "GET TICKETS" button above. It's a super simple process, so why wait?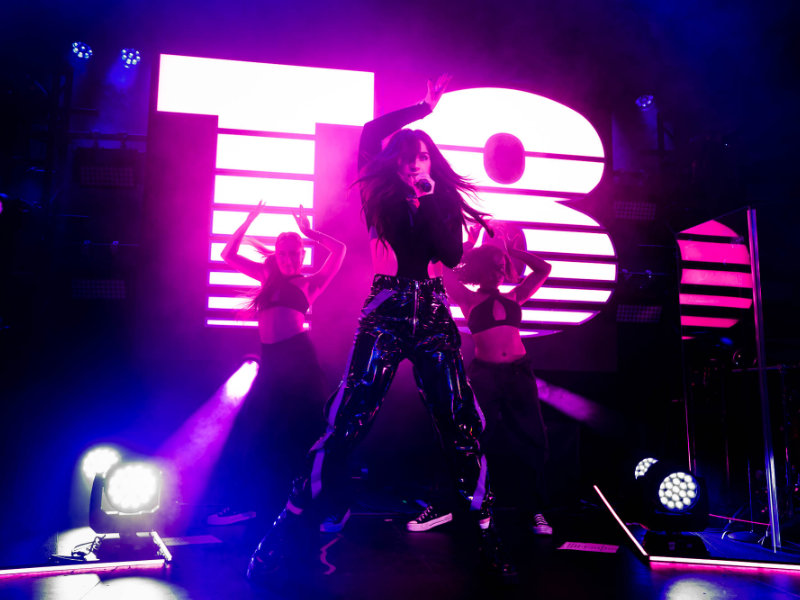 Unless you've been living under a rock, you have absolutely heard about Tate McRae. The 19 year old was born in Calgary, Alberta, but moved to Oman at the age of four, where her mother was teaching dance. By the age of six, she had started her dance training, and when she moved back to Calgary, she pursued the art more intensively.
Her incredible career started in 2013 when she became a finalist in the hit reality show, "So You Think You Can Dance," but really took off in 2019 with a sensational hit, "One Day" (2017), that went viral on YouTube and gained the attention of RCA Records, resulting in her debut EP, All the Things I Never Said, in 2020. In 2021, she released her second EP, "Too Young to Be Sad, which allowed her to become the second-most streamed female EP in 2021. Using the momentum she gained, she released the album, "I Used to Think I Could Fly" in early 2022, which entered the Billboard 200 at number thirteen and made the top 10 in various countries.
She currently has over 700 million video views and just under 4 billion career streams, making her "hot property" with no signs of slowing down. Forbes even put her on their coveted 30 Under 30 List, making her the youngest musician on that list.
Joining her on tour is the outstanding "charlieonnafriday." Born and raised in Seatle, the 20 year old has been doing it big, having already achieved several hundred million streams. He has always maintained, like in the early days when he would record songs in a friend's basement, that he is doing it for fun. Using that mantra, he managed to break into the mainstream with the hit "After Hours." He has also collaborated with legends, Lil Tjay and Macklemore, giving him even more oomph to his brand, which is already fast becoming a classic in the industry.
Together, these two create a powerhouse of fun and entertainment. Missing this show is sure to disappoint any fan, so grabbing tickets in advance is a must. You really only get one shot at grabbing them, but luckily, you've landed at the best place to snag yours. Act now and avoid the upset.