Paramount Theatre | Seattle, Washington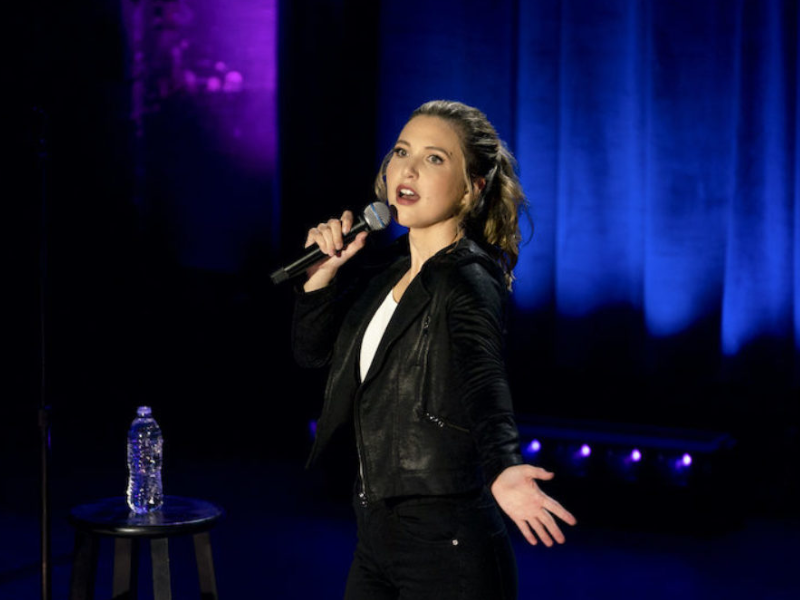 There's a good dose of self-reflection and massive hilarity coming to the Paramount Theater Seattle on October 22, 2023! Come join us in the new Taylor Tomlinson comedy tour titled "Have It All". Expect a comedic spin about all of our unfulfilled childhood dreams, future plans that we can't seem to reach. She is known for her relatable self-depreciating humor featured in story arcs that will get you invested. Her excellent crowd work will surely give you a night of good fun. If you're a fan of her Netflix specials "Quarter Life Crisis" and "Look At You" featuring humorous millennial trauma, or her Youtube podcast "Sad in the City", this is something you can't miss. Get excited to join Taylor Tomlinson, one of the youngest touring headliners right now. Get your tickets now and come on down to Seattle for the best comedy Sunday night of the year!
Come join us on a night of hilarity the one and only Taylor Tomlinson! The event is part of her "Have It All" tour and will come down at the Paramount Theater Seattle on a wonderful Sunday, October 22nd, 2023! She is one of the youngest headlining comedians in US right now so you can't miss this!
Netflix has struck gold with her Netflix specials "Quarter Life Crisis" and "Look At You". Her talent in evolving a challenging subject into a humorous performance is a marvel. Her top-notch crowd work and stories paved way to becoming New York Times' "Best of 2020".
She has also conquered Youtube with her podcast "Sad in the City" and hosts another podcast "Self-Helpless" with fellow hilarious ladies, Kelsey Cook and Delanie Fischer.
Taylor Tomlinson is known for her talent to deliver quick laughs and storytelling. It's not the usual setup wherein you set it up then hammer down with a punchline. Her comedic work is a craft of narrative arcs that connects from start to finish. You will easily be engaged with the development of characters, plot lines, conflicts, and more. Not only that, her crowd interaction creates a unique experience each time!
Beyond her stand-up specials, Taylor Tomlinson's talent has taken her to the national stage. She has made appearances on popular shows like The Tonight Show starring Jimmy Fallon and CBS This Morning, receiving widespread critical acclaim and amassing a devoted fan base.
For avid enthusiasts of live shows, the Paramount Theatre holds a special place as a beacon for theatrical marvels. It is a venue that understands the magic of captivating performances and creates an atmosphere where comedy truly comes alive.
So, don't miss out on this seamless adaptation of laughter and entertainment. Secure your place at the Paramount Theatre Seattle and witness Taylor Tomlinson's comedic genius in person. Prepare to be immersed in an unforgettable evening of laughter, where every punchline lands and memories are made that will last a lifetime. Get ready to experience the transformative power of comedy in a setting that truly honors its craft.