Paramount Theatre Seattle | Seattle, Washington
Taylor Tomlinson is one of the most gutsy comedians performing today, and while she might look timid, some of the things she says will shock even the most seasoned of comedy fans. Her thoughtful musings, perfect timing, and absolutely flawless delivery have won her a legion of fans from across the globe, and her shows are nothing short of an awe-inspiring experience. She is now on tour for the brilliant "Have it All" tour, which will take audiences on the most incredible journey with side splitting laughter and heartwarming moments. This part of the trek will make its way to the Paramount Theatre in Seattle on Friday, October 20, 2023 and with talent this hot, tickets are bound to sell out very quickly. So for one of the most memorable moments of your life, be sure to secure yours by clicking the "GET TICKETS" button now before it is too late.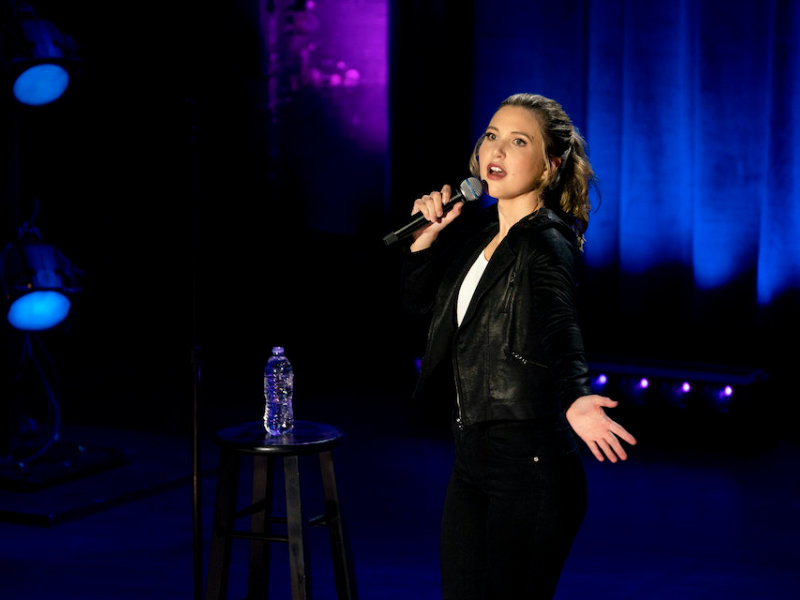 She was born in 1993 in the very lovable Orange County in California. Taylor Tomlinson grew up in a religious Christian home. Upon the inspiration of her father, who signed her up for classes in stand-up comedy, she started performing at the 'oh so' young age of 16. Her style developed, and people became obsessed with her honest relatability, which saw her talk about topics that dealt with mental wellness, popular culture, and love.
This comedian has an uncanny ability to effortlessly deliver some of the most insane topics, but that shouldn't come as a surprise as she has a whole bunch of experience. To start off with, she became a finalist on NBC's hit show, "LAST COMIC STANDING," in 2015. She really started the ball rolling when Variety put her on their coveted list of comedians to watch out for in 2018. From then on she would appear on big name TV shows such as Conan, "Last Call with Carson Daly," and the "Tonight Show Starring Jimmy Fallon." Plus, in 2021, Forbes decided to include her in their 30 Under 30 list. It is not easy to achieve all of this in such a short amount of time, but Tomlinson did it with ease.
Netflix pricked up their ears to her success and decided to work with her on a special titled "Quarter-Life Crisis," and she really broke out into the mainstream. Happy with the first one, Netflix released another special, "Look at You," in 2022.
Being the clever person she is, she made the move to create a Tik-Tok page and produced very clever content for it. It blew up, gaining her approximately 2.5 million followers and more than 40 million likes, plus putting her in the 7th most popular females category on the site in 2022. She also put in the work by creating two podcasts, Self-Helpless, which was delivered long with Kelsey Cook and Delanie Fischer, and her very own called "Sad in the City."
With all of that said, the "HAVE IT ALL" tour will be some of her finest work, which will have all the trimmings that made her first two comedy specials so spectacular in the first place. This event promises to be an amazing experience with one of the most popular up-and-coming comedians in the industry, and you must be there.
Getting tickets will become very difficult to come by, as she is now known for selling out venues. Fortunately, you've come to the best place to secure a spot, but we recommend that you act with haste as they won't be around for long. Do yourself a favor this year, and grab them for one of the best nights of the year.