Paramount Theatre | Seattle, Washington
Your favorite husband-wife indie duo, Tennis – The Band, just announced a smashing new record "Pollen" coming out in early 2023. They gave a tease of their new album through its lead single "One Night with the Valet". Produced in their home studio, the indie crowd-favorite duo shared that they wanted to write a big album. Gearing up for a big release, Tennis just announced a North American Tour in support of Pollen, with a special stop at Paramount Theatre Seattle on Friday, 21st of April 2023. Don't miss out on big surprises and Tennis' big new era by booking your tickets now!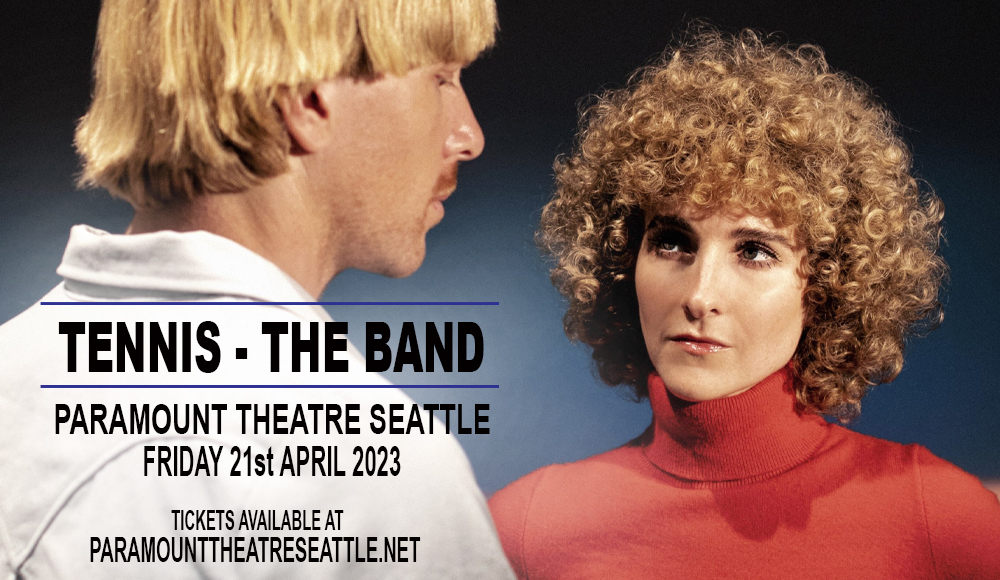 The American indie pop band Tennis is gearing up for a big album release as their sixth studio record "Pollen" comes out on February 2023. The band is made up of husband-and-wife duo Alaina Moore and Patrick Riley. "We wanted to write a big album" Moore shared about their upcoming record. As the world inches nearer to its global release, the couple just announced a North American tour in support of "Pollen", bringing their fan favorites and new tracks off of the album to the live stage.
"Instead of choruses with universal themes, I write with a specificity that is new to me, narrowing in on the smallest details of our lives," she added.
Known for their '50s pop vibe blended with '70s inspired soft rock undertones that create a calm atmosphere in every track, Tennis is a band much-loved for their laid-back craft that exudes authenticity and passion for their style. Teasing growth and experimentation in "Pollen", the indie pop duo shares that they took new lengths to take their craft to the next level.
"To keep ourselves from falling into old habits, we used instruments and gear that are new to us," Moore shared in a statement. "Unlike previous albums which have been more wall of sound, we make a point not to overpower my voice with a dense mix."
The name "Pollen" signifies "small things with big consequences", though having different outcomes, the album is a testament of the power of small things in one's lives. "It is about the way I can be undone by a very small thing."
Debuting in 2010, the band's first releases include their "Baltimore" EP and their single "South Carolina". They released their debut studio album "Cape Dory" in January of 2011. Their debut album explored the couple's experiences during a sailing trip. From then on, the husband-and-wife-led band rose to become a crowd favorite in the sea of indie pop acts for their unique blend of throwback styles.
As they gear up to release "Pollen" in its entirety and make their way across the country on tour, Tennis is excited to take their new sonic craft to the live stage for everyone to enjoy. Don't miss out on Tennis' big new era by booking your tickets now!