Paramount Theatre | Seattle, Washington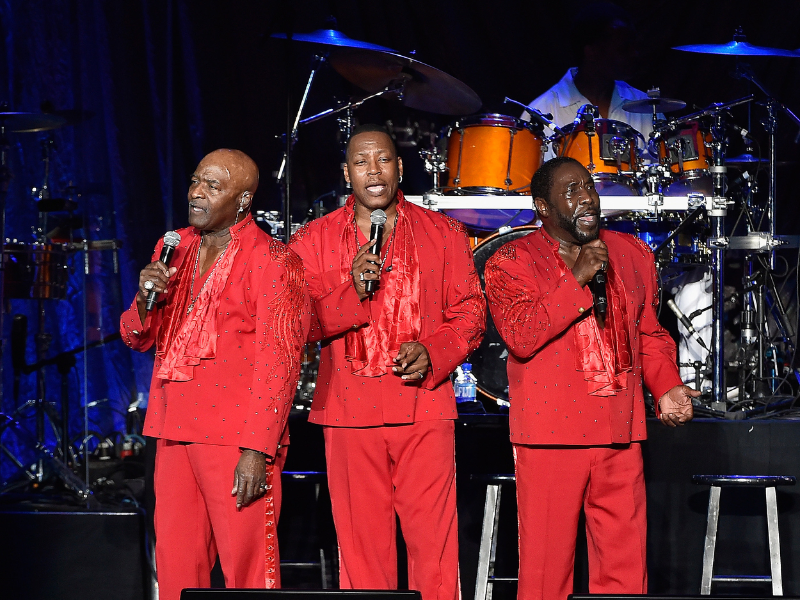 Only four dates left! The O'Jays' Last Stop On The Love Train Tour will perform one of its final shows on October 19 at the Paramount Theatre! Featuring the group's greatest hits like "For the Love of Money" and "Love Train," this farewell concert will send you back to the good old days of 1970s soul. Original members Eddie Levert and Walter Williams, with newest addition, Eric Grant, promise their fans a fun, nostalgic night through their iconic color-coordinated exhibitions of raw R&B prowess. The O'Jays are among history's most distinguished rhythm and blues artists, with more than a dozen Billboard Top 20 albums and singles. They also boast THREE Hall of Fame inductions, including one from the prestigious Rock and Roll Hall of Fame. Seattle's historic Paramount Theatre excitedly welcomes these legends, dedicated to sending them off with nothing but the best concert amenities the city has to offer. Don't pass this up! Click the "Get Tickets" button above to see The O'Jays LIVE this October!
Hop aboard the ride as The O'Jays make one of their closing rounds at the Paramount Theatre on October 19. Celebrating over sixty soulful years, the Last Stop on the Love Train Tour will be your final chance to see the Kings of R&B LIVE in concert!
Join Eddie Levert, Eric Nolan Grant, and Walter Williams in their tour's FOUR remaining shows. Due to Levert's COVID complications in 2022, the trip was extended till the last quarter of this year to give fans more time to meet their idols. The series will showcase the trio's most memorable hits, including Grammy Hall of Fame inductees "Love Train" and "For the Love of Money." And from what we heard, the Beat brothers, despite their age, are projecting some of their best live vocal performances yet!
Here's the full setlist from the tour's latest show for a glimpse of its next ones.
"Give the People What They Want"
"Family Reunion"
"Lovin' You"
"Back Stabbers"
"I Want You Here With Me / Darlin' Darlin' Baby (Sweet Tender Love)"
"Sunshine"
"Let Me Make Love to You"
"I Love Music"
"Livin' for the Weekend"
"Stairway to Heaven"
"For the Love of Money"
"Used Ta Be My Girl"
"Love Train"
"I was thinking that I would quietly retire, but our fans and my body weren't having it…The love and physical benefits of performing keep us on the younger side of our age. This tour is a celebration of all of our lives and the struggles and joys that got us to today," shared Levert.
The O'Jays gave the world a transcendent era of soul and R&B that began in the early 1970s. Their brand of showmanship–matching colors in classy outfits–became an iconic symbol in the concert circuit; no one else can pull off their debonair drip!
Back Stabbers, the group's debut album, dropped in 1972 to immediate acclaim. Certified Billboard toppers comprised the collection, which features the titular track and the now-legendary "Love Train." Beginning then, EIGHT of their albums placed in the Billboard 200's top 20, three of which clinched the top 10.
All in all, The O'Jays achieved 10 Gold albums, 9 Platinums, and 10 No. 1 hits. They were also inducted into THREE Halls of Fame: Vocal Group (2004), Rock and Roll (2005), and National Rhythm and Blues (2013). In 2009, they received a Lifetime Achievement Award from the Black Entertainment Television network.
The Paramount Theatre is honored to present these American music icons to crowds of their loyal fans! As Seattle, Washington's official city landmark, the indoor theater promises an out-of-this-world experience with its breathtaking historical stage fitted with the latest sound and lighting technologies.
Their train is arriving at the last station! Come wave goodbye to the mighty O'Jays LIVE on Thursday, October 19, at the Paramount Theatre, Seattle. Book your tickets now!