Paramount Theatre | Seattle, Washington
Fans of Indie-rock icons The Shins will surely feel sublime happiness this Tuesday, September 13, as the "New Slang" hitmakers will bring the band's "The 21st Birthday Tour" to Seattle's famous venue. Join the James Mercer-led band as they perform their classic hits from their debut album that defined the band's career over the years. Sing along to "Caring Is Creepy," "Weird Divide," "Know Your Onion!," and the all-time favorite, "New Slang," among many others. Remember the good times of the 2000s indie-rock era by jamming along to The Shins. Don't miss the chance to be a part of this anniversary tour and let nostalgia kick in as you immerse yourself into an enthusiastic crowd that fills Paramount Theatre Seattle. Grab your tickets now by tapping the "Get Tickets" button.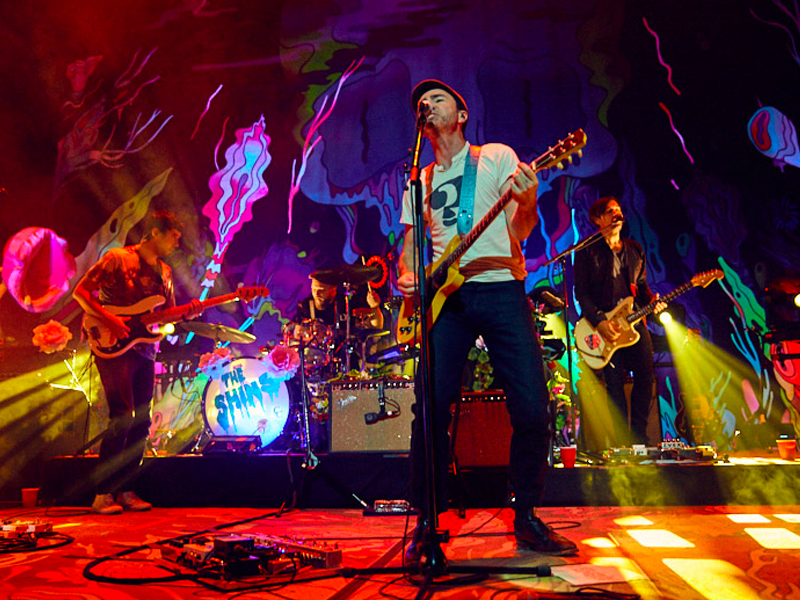 One can't think about early 2000s indie rock without mentioning The Shins. After all, the band is most people's gateway band to the genre. The Albuquerque-native band is led by vocalist and guitarist James Mercer. He served as the band's sole constant member throughout various line-up changes since its conception in 1996. The band's debut album "Oh, Inverted" was released in 2001 and became the band's most iconic record to date –– thanks to the movie "Garden State" released in 2004. The album had decent commercial success, but its sales skyrocketed three years after its release when the song "New Slang" was featured in a pivotal scene of the Natalie Portman-starred film. A character portrayed by Portman tells another character that the song "will change your life." Indeed, the song changed the life of The Shins. Almost overnight, the Shins became indie-rock sensations. They went on to sell out amphitheaters and stadiums and toured all over the country and overseas.
Throughout their career, The Shins were able to produce five albums, the latest of which is 2017's "Heartworms." The Shins' 2007 album "Wincing the Night Away" was nominated for a Grammy Award for "Best Alternative Music Album." In June 2021, a 20th anniversary remastered version of their debut album "Oh, Inverted World" was released. And this year, the band is back on the road for its "21st Birthday Tour." In this series of shows, The Shins will play "Oh, Inverted World" in its entirety. The trek kicks off on July 12th with a show in San Francisco. The band will stop at several cities, including Las Vegas, Austin, Atlanta, New York, Toronto, and more, before wrapping things up on September 16th with a hometown show at Portland's Pioneer Courthouse Square. The band will stop at Paramount Theatre Seattle this September 13, Tuesday. Tickets are now on sale, and you can grab yours here by tapping the "Get Tickets" button.