Paramount Theatre | Seattle, Washington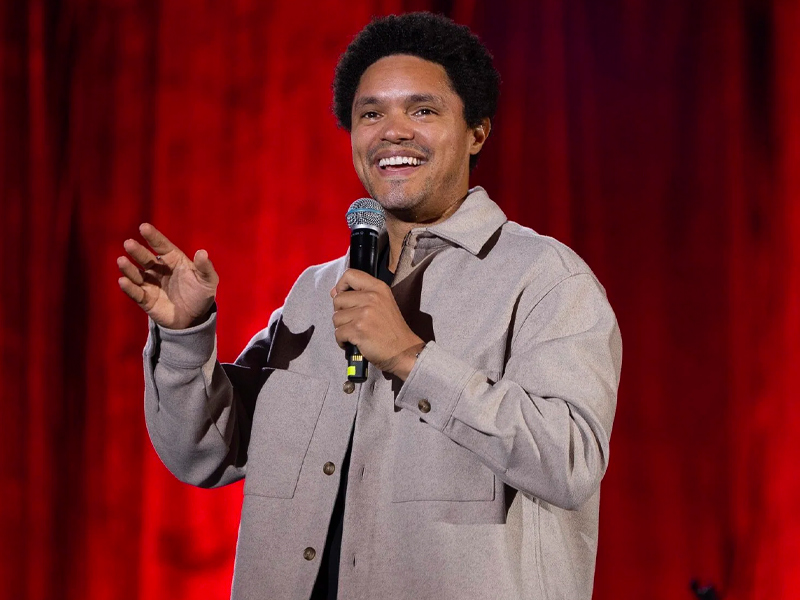 Looking for a show filled with hilarious social commentaries, satire, and laughter like no other? Look no more because the one and only Trevor Noah offers the best stand-up comedy entertainment this March 23 at the Paramount Theatre Seattle. This will be a wild Saturday night that will keep you laughing from beginning to end. As someone known for his infectious humor, clever observations, and sharp wits, Trevor will make you laugh all your stress away. So, it's a good idea to tag all your friends and colleagues along. After all, this night out will spice up your dull Saturday evening. Secure your tickets today and prepare to be wowed by Trevor Noah's masterful storytelling and side-splitting humor. No need to stop by the Paramount Theatre to purchase show tickets. You can reserve yours early by hitting the "Get Tickets" link. Get yours now before they run out.
Trevor Noah is an award-winning comedian, writer, political commentator, and actor. He raises unfiltered issues regarding racism and political leaders that keep viewers on the brink of their seats for more. He is the host of Comedy Central's Emmy Award-winning and popular satirical news program "The Daily Show." He has wit, charm, and a knack for several languages that make him a favorite across countries. His production company, Day Zero Productions, a joint venture between Paramount Global and himself, develops and produces diverse, high-quality creative content for a global audience.
In 2018, Time magazine named him one of the hundred most influential people in the world. His inputs on contemporary media and social structures are a blast to listen to on-screen. But what makes him different, apart from his knack for multilingual skits that create a sense of familiarity among cultures, is his lived and genuine personal experiences that tug the hearts of listeners.
Noah Trevor started his career by hosting a family TV show and a radio show called "Noah's Ark." When he was 22 years old, friends dared him to perform a comedy routine at a nightclub. That night inspired him to continue performing at comedy clubs, and he was slowly starting to build his career. As he gained more fans through his shows, he became widely known in South Africa, which led him to perform his first solo comedy show, "The Daywalker," in 2009. The sold-out event was held in a 1,100-seat theatre in Johannesburg, and the DVD recording of the show became a bestseller. In 2015, he began his huge role as the new host of "The Daily Show," succeeding Jon Stewart. In 2022, "The Daily Show with Trevor Noah" landed a record number of seven Emmy Award nominations.
Trevor's success has spanned to sold-out stand-up comedy shows over five continents. And his ability to put heart and culture into his work made him outstanding in his performances. He wrote his memoir in 2016, and it became the #1 New York Times bestseller titled "Born a Crime: Stories from a South African Childhood." To date, "Born a Crime" has sold over 3 million copies across all formats.
This year, catch more of Trevor Noah as he announces his 2023 "Off The Record Tour" with exciting new projects and surprises for the rest and the following year! He's prepped for the most rousing journey of his career, so be a part of it on March 23 at the Paramount Theatre to get an exclusive Saturday with The Daily Show's young jokester. Get your tickets now!