Paramount Theatre Seattle | Seattle, Washington
Prepare for an evening of brilliant humor and insightful wit with Trevor Noah, set to command the stage at Seattle's Paramount Theatre on March 20th, 2024. Coming from Johannesburg, Noah's distinctive comedic style, shaped by his diverse experiences, has taken him from South Africa's local comedy scene to becoming the renowned host of The Daily Show, transforming it into a celebrated nexus for satirical commentary. Noah's resonating humor, touching on global social and political issues, has won over audiences worldwide, elevating him to an international comedy stalwart. His critically acclaimed memoir, Born a Crime, evidences his extraordinary odyssey. The Paramount Theatre, with its historic allure and acoustically exceptional ambiance, promises an unforgettable night. Get your place for a rollercoaster of laughter and cogent discourse that's sure to etch a lasting impression. Don't let this opportunity slip away—witness Trevor Noah's captivating performance live.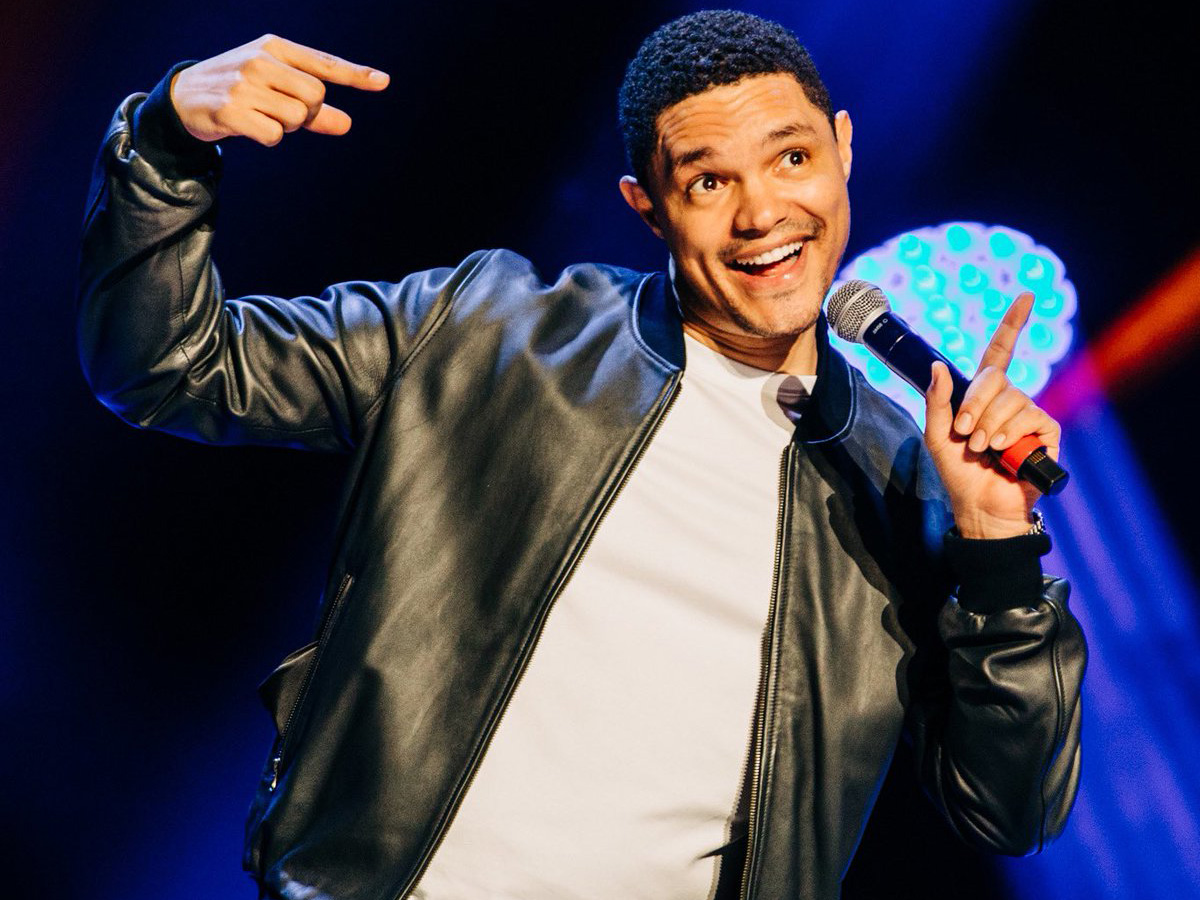 Prepare to be enthralled by the captivating wit of Trevor Noah at the Paramount Theatre, Seattle, on Wednesday, March 20th, 2024. A globally-renowned comedian and television host, Noah is a South African-born talent whose thought-provoking humor has been delighting international audiences for years.
Hailing from Johannesburg, Noah navigated an intricate path to success in a deeply divided society. His life, filled with extraordinary experiences, has served as the vibrant tapestry from which his humor is spun. From his early stand-up days in South Africa to his monumental success as host of The Daily Show, Noah has utilized comedy as a medium for global commentary, highlighting social and political issues with his impeccable comedic timing.
He has transformed The Daily Show into a beacon of satirical news, stepping seamlessly into the role once filled by Jon Stewart. Under Noah's guidance, the show has received numerous accolades, including the prestigious Peabody Award and multiple Emmy wins. His distinct perspective and comedic insight into global happenings have resonated with a wide demographic, cultivating a diverse viewer base.
Noah's bestselling autobiography, Born a Crime: Stories from a South African Childhood, tells the riveting tale of a mischievous young boy who grows into a restless young man, making his way in a world where he was never supposed to exist. His memoir highlights his remarkable journey, punctuated by his mother's resilient spirit and the power of laughter.
Stepping into the Paramount Theatre, a venue rich in history and character, promises an immersive experience. This iconic theatre, known for its superior acoustics and intimate seating, serves as the ideal setting for Noah's show, amplifying the connection between performer and audience.
Join us for an exceptional night filled with insightful commentary, piercing wit, and irresistible humor. Secure your tickets now and get ready to dive into the brilliant mind of Trevor Noah. The event guarantees an unforgettable evening, sparking laughter and thought-provoking discussions. On the evening of March 20th, 2024, get set to be swept up in a whirlwind of laughter and incisive humor that will leave you pondering long after the night has ended. Witness Trevor Noah as he masterfully combines wit, storytelling, and critical commentary into a unique comedic symphony.