Paramount Theatre Seattle | Seattle, Washington
Trevor Noah's Off the Record is ongoing, but the massive outing is already breaking records. The tour comprises over 40 dates across North America, and some cities are already getting multiple-night runs. Due to public demand, the trek, initially planned for 2023, is now extending all the way to 2024! Trevor Noah is currently one of the best-selling stand-up comedians in the U.S. And he's set to hit all the cities! On Thursday, 21st March 2024, Noah will travel to Washington to light up the Paramount Theatre Seattle! The 11-time Emmy-Award-winning host has entertained the world with his time at The Daily Show! Now, he's bringing his live stand-up show to all his fans! Viewers can look forward to a night of self-referential humor, ridiculous impressions, and hilarious anecdotes! Noah has been known for his "intelligent" satire, but his jokes can also be brainless! So if you're ready for some incredible laughs this upcoming spring, hurry and secure tickets to Trevor Noah's show at the Paramount Theatre Seattle!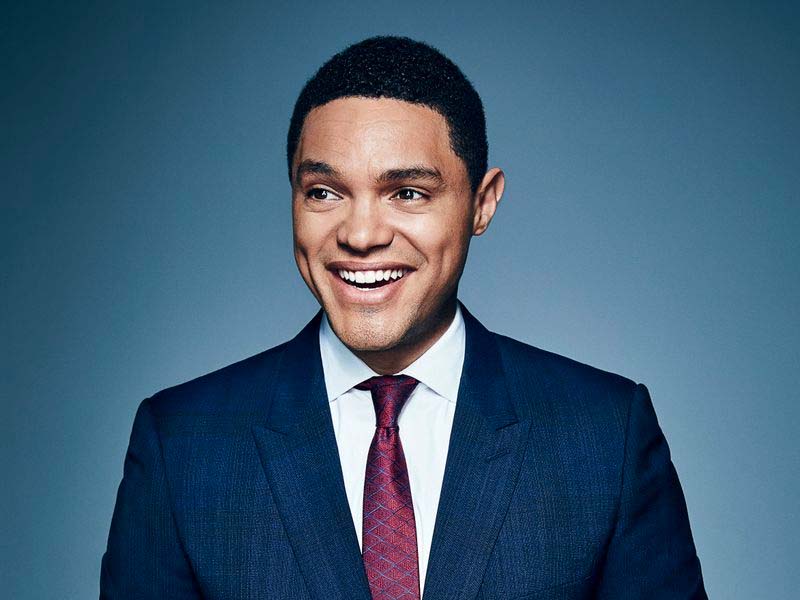 Trevor Noah has spent the last seven years of his career as the host of The Daily Show. The political and news satire program has brought him to prominence as the second-longest host of the program, but this 2023, Noah is standing as his own as an accomplished stand-up comedian. The Johannesburg-born comedian has made waves with his hysterically funny political and news commentary. In a span of seven years, his performance at the show has bagged him 11 Primetime Emmy Awards. He has also won several other accolades, including multiple NAACP Image Awards, MTV Movie & TV Awards, and a Critic's Choice Real TV nomination. Moreover, his work with the show has made him one of the most influential people in the world, according to Time Magazine.
While serving as host on the Emmy Award-winning program, Noah has also maintained his stand-up career. In his home country, South Africa, Noah began his journey into stand-up comedy at age 21. His friends dared him to perform a routine at a local comedy club. True enough, the young comedian went on stage and shared hilarious stories about his friends, family, and his life. After that fateful night, Noah continued to perform in local comedy clubs. He has opened for accomplished South African comedians like David Hau, Barry Hilton, Moosa, Rabinowitz, and more. In 2007, he performed as a support act for Gabrial Iglesias and Russell Peters during their South African Tour.
Before his breakout in the U.S., Noah hosted a number of programs in South Africa. In 2011, Noah moved to the U.S., followed by an appearance on the Tonight Show and Late Show with David Letterman. Noah also released his stand-up special, Trevor Noah: The Racist. By 2014, Noah became a contributor to The Daily Show. The following year, he was announced as the official host, taking over for Jon Stewart. In 2022, Noah announced that he would be leaving The Daily Show after hosting the program for seven years. That same year, Noah announced his Off The Record Tour with over 40 shows across the U.S. and Canada.
Catch Trevor Noah at the Paramount Theater Seattle on Thursday, 21st March 2024! Tickets are now up for grabs!