Paramount Theatre | Seattle, Washington
If you're a fan of exceptional comedy, then have we got a treat for you! Trevor Noah, host of The Daily Show, is coming to perform on Friday 1st December 2017 at Paramount Theatre Seattle! What are you waiting for?? Grab yourself a ticket today while they last!!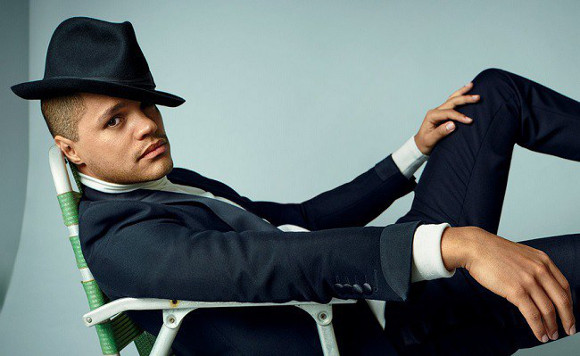 Born to a mixed race couple under apertheid in South Africa and raised in poverty in Soweto, Trevor Noah's chidhood and upbringing was unimaginably violent, harsh and dangerous. Yet as a comedian he is decent and non-threatening – in fact, he is positively charming, with a winning smile and delightful demeanour that wins over audiences before he's even started talking.
Known for his political satire on The Daily Show – his wide-eyed, constantly flabbergasted, loud protests a welcome dose of reality in the current political climate – it is his personal history and background that comes to the for in his live stand-up show, focusing on his observations, musings and anecdotes around race, ethnicity and identity. Among the items focused on in the show are Noah's trip to Edinburgh, his opinions on the possibility of a black James Bond, and his initial amazement upon moving to New York at pedestrian's absolute trust in traffic lights. A polyglot with the ability to speak at least 9 languages, it should be no surprise that Noah's ability to mimic accents and voices is flawless – expect plenty hilarious impressions of well-known figures as part of the show.
Trevor Noah's show promises to be refreshing, funny, and above all on-point – don't miss out!!