Paramount Theatre | Seattle, Washington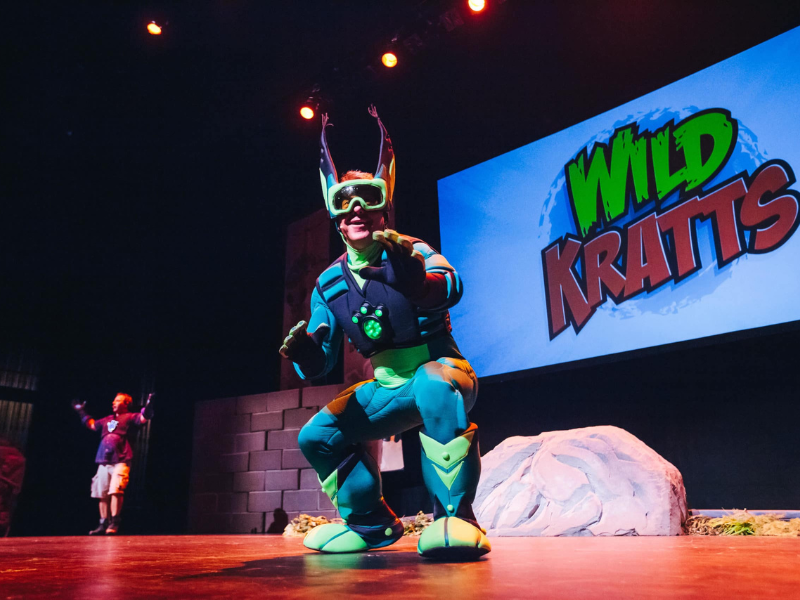 Good news for adventure-loving families! The #1 animated television series by the Kratt Brothers - WILD KRATTS is coming live in your city! In case you haven't heard the news, a theatrical stage show based on the hit series is coming to Seattle, Washington. You better make plans for the entire family to see this show right now!
Wild Kratts Live! 2.0 - Activate Creature Power is a once-in-a-lifetime event and you can't miss this. It's going live at the Paramount Theatre Seattle on Saturday, the 1st of June, 2024. Every single person on the family is sure to have an unforgettably awesome time at a show like this, so mark your calendars!
Look no further - you may purchase your tickets to Wild Kratts Live! 2.0 - Activate Creature Power right here. By clicking 'GET TICKETS' you instantly begin your ticket buying process! So, gear up and get ready for the show before it's too late - buy your tickets today!!
Wild Kratts is like a cool science adventure on TV, and it's perfect for the whole family! The Kratt brothers, Chris and Martin, are the brainiacs behind this live-action/Flash-animated show that's not just fun but also super educational. They're all about exploring animals, plants, and all the amazing stuff in nature.
Produced by The Kratt Brothers Company and 9 Story Media Group, this show is the go-to place for animal lovers. You can catch it on PBS Kids in the US and TVOKids in Canada. Wild Kratts has been running for more than twelve years, and that's pretty awesome! Plus, it's got some familiar faces from the Kratt brothers' previous shows, Kratts' Creatures and Zoboomafoo. So, it's like a reunion with old pals.
The best part? It's not just about learning cool stuff about animals. Wild Kratts also teaches kids how they can make a big difference in the world. So, it's not just entertaining but super inspiring too. And it's been around for quite a while, making it one of the Kratt Brothers' longest-running shows. Time flies when you're having fun, right?
"For Wild Kratts, they wanted to focus on the incredible Creature Powers of animals. Every animal has special abilities that can be mind blowing, a cheetah running as fast as a speeding car, a gecko walking up walls, or an electric eel with a high-voltage shock. Chris & Martin wanted their audience to be able to put themselves in the animal's position and imagine what it would be like to have those amazing creature powers and to understand the natural history and the science concepts behind those abilities." They shared on their website.
Now, the adventure is coming straight to you in Seattle, Washington! Don't miss out on Wild Kratts Live! 2.0 - Activate Creature Power. This is going to be one of the best family experiences you'll ever have! If your family is a big fan of adventures, this is the perfect one for you. So, go ahead and reserve your spots to the show before it's too late!