Paramount Theatre | Seattle, Washington
Once upon a time, a reader finds a magical ball that will take place in Paramount Theater Seattle on October 27, 2023. Yes, we're inviting you to be part of the story with the World Ballet Series as they perform the enchanting story of Cinderella. Prepare for a laugh. Prepare for the majestic experience that only a classical ballet can offer. A promise of a "happily ever after" awaits. This event is part of the World Ballet Series, a unique concept that combines beloved ballets performed live on the most celebrated stages across the nation. They are a multinational cast with 50 professional ballet dancers with representatives from 10 countries. Cinderella will be played by Ekaterina Malkovich, a seasoned ballet professional and the first soloist of the World Ballet Series. Are you ready to meet the wacky sisters, stepmother, fairy grandmother, and everyone's favorite princess and prince? Don't wait for the clock to strike midnight, and acquire your tickets now.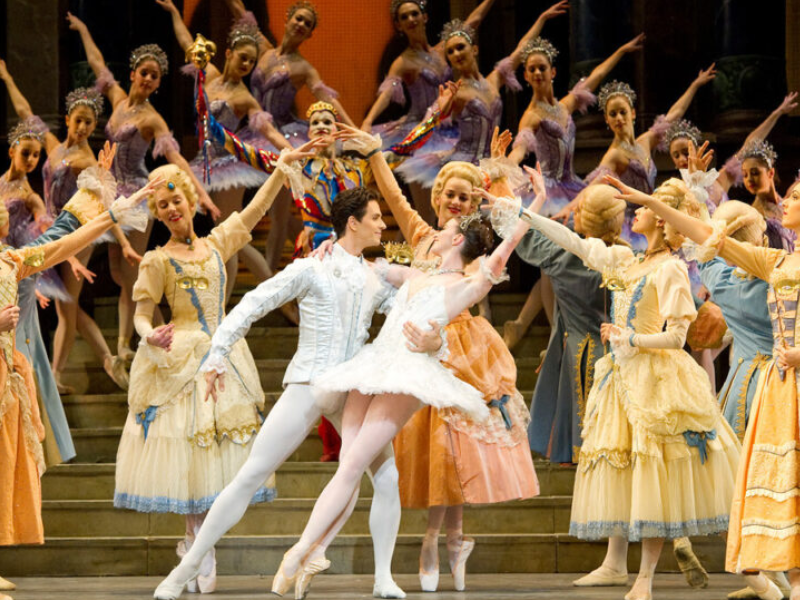 The World Ballet Series unites the world with a meticulously-chosen multinational cast of fifty professional ballet dancers from the best ballet institutions in Europe, Japan, the UK, Belarus, Kyrgyzstan, and more. Their passion merges to enrich classical ballet traditions through brilliant and critically acclaimed new productions. Each of their shows is family-friendly, integrated with timeless scores, costumes hand-sewn with love, incredibly detailed hand-crafted sets, and the most talented dancers you will ever meet.
The shows are produced by Gorskaya-Hartwick Products, and the visually stunning performance is choreographed by Marina Kessler. The show promises a grand experience with a good dose of humor accompanied by the celebrated score of Sergei Prokofiev.
The Principal Dancer who performs the role of Cinderella is Ekaterina Malkovich, an accomplished and acclaimed ballerina. She won the Golden Mask Theater Award. The charming prince is performed by an invited soloist– Leonardo Celegato, the rising star of classical ballet.
A new generation of dancers will also take the stage. Angelina Zgurskaya, taking the role of Stepmother, Kyunsoon Park (famous for her incredible technique in pas-des-trois in Swan Lake), and Rebecca Nervi, the stunning Mother Ginger, will be gracing the stage along with the main characters.
The event will be held at Paramount Theater in Seattle, a perfect stage that gives each audience a glamorous atmosphere with its original architectural Art Deco design. The cut glass chandeliers, Egyptian lights, Italian marble, exotic decors like Aztec figures, dramatic gold leading, and murals by renowned artist Vincent Mondo will surely pull you back into a magical time, preparing your mind for an enchanting performance.
If you're somehow unfamiliar with the plot or you need to be refreshed, here's a summary:
When Cinderella's father dies, the young girl becomes a servant in her own home while her stepsisters do nothing but have fun, all because of her wicked stepmother. She kept herself in high spirits until they were invited to a Royal Ball. She is forbidden to go, but a magical Fairy Godmother appears and whisks her up in a beautiful gown, glass slippers, and a pumpkin carriage. Prince Charming falls in love with her at the ball– but she only has time until midnight.
Don't miss this dazzling love and transformation with the majesty of classical ballet. Get your happily ever after and purchase your tickets now!