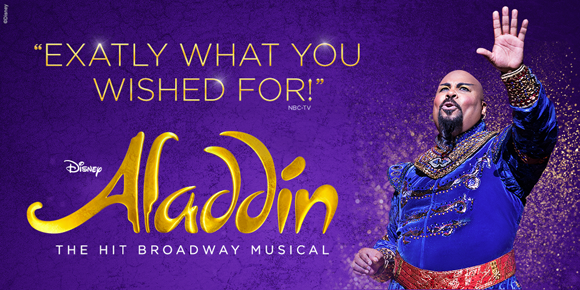 Are you ready for a show of magic, mystery and enchantment? Disney's classic film "Aladdin," is brought to life onstage in this incredible musical production, featuring never-before heard songs that were originally going to be used in the film, plus four brand-new numbers written by Alan Menken and Howard Ashman! Grab your tickets now for a fantastic journey to the kingdom of Argrabah that you and the whole family will love!!
Premiering in Seattle in 2011 and opening on Broadway in 2014, Aladdin was met with open arms by critics and audiences alike, receiving nominations for no less than five Tony Awards! And its no wonder, for as well as remaining true to the original film with a few minor alterations to plot and character, the musical production captures all of the same magic and wonder – no small feat when so much of the film is impossible! With a cast of over 100, featuring 350 different costumes worn every night, and a complex set bringing to life locations as diverse as the Cave of Wonders and the Palace of Agrabah, enabling the actors to fly on the magic carpet and walk through 30-foot-high palace gates, Aladdin is a truly jaw-dropping visual spectacle!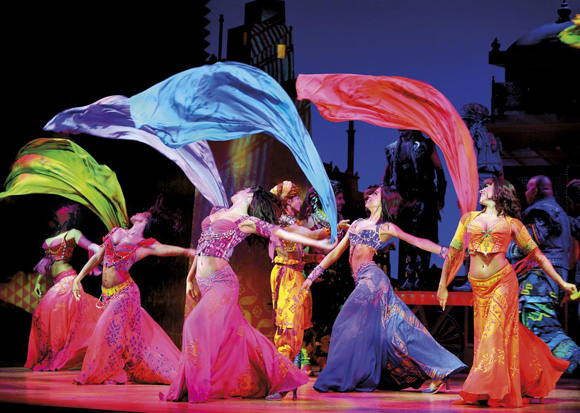 "Impressive stage magic, a gold-dripping design and a party-loving genie make this energetic adaptation of the animated movie a wicked treat"
– The Guardian
No imagery, of course, will carry a plot alone, especially with such memorable, iconic characters such as The Genie and Jafar. With a stellar cast, Aladdin delivers on all fronts, re-imagining the same characters with all their warmth and charm, sending you straight back to the land of your childhood – only this time, its real!!
So use your wishes wisely – see this fantastic onstage adaption of the fantastic magical comedy and get ready to escape to another world for one magical night!