Paramount Theatre Seattle Information
Paramount Theatre was opened by Hollywood-based Paramount Pictures on March 1, 1928, as the Seattle theatre; a 3,000 capacity, grand movie palace and entertainment auditorium, the extravagant and luxurious venue was lauded by The Seattle Times upon its opening:
"Never has such a magnificent cathedral of entertainment been given over to the public. Indescribable beauty! Incomparable art! The stage productions will be of the most lavish design, brilliant in their lighting effects and gorgeous in their settings. ALL SEATTLE WILL BE THERE! Show divine at 9th and Pine… an acre of seats in a palace of splendor. It's yours… you'll love it… Everybody's welcome, everybody's wanted… Every Washingtonian will be proud of its stately magnificence, its gorgeous decorations, its spacious foyers, its wide aisles, its commodious seats, its symphony of lights. See the Mammoth Show! In all the World no place like this!"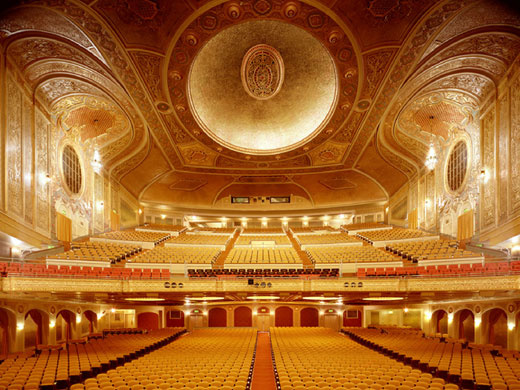 Over the years, the theatre saw many changes, diversifying to all sorts of exciting forms of entertainment, and becoming a hub of creativity and culture for Seatlle. After a period in the doldrums, during the 1980s and 90s, the theatre was purchased by Ida Cole, a former Microsoft vice-president who was determined to restore it to its former glory. The building enjoyed 8 months of renovation, which included a stage expansion, state-of-the-art sound and lighting, plaster and gold leaf restoration, new dressing rooms, chandelier cleaning, an extension of the back wall and increased electrical capacity. It is now a thriving landmark venue once again, entertaining thousands of people, year after year!