Paramount Theatre | Seattle, Washington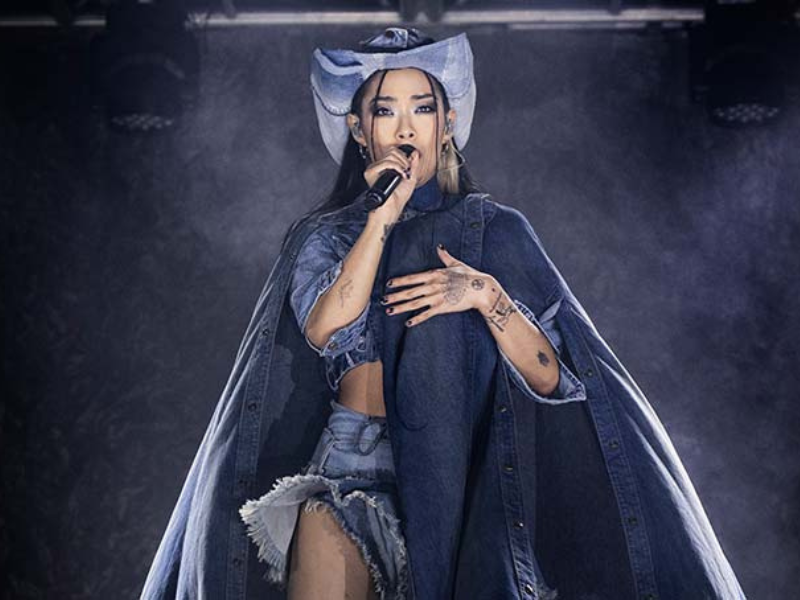 Everything you could pray for in pop provocateur is here!
RINA SAWAYAMA is back and better than ever with the "Hold the Girl Reloaded Tour 2023"! The British-Japanese star will take the stage in Seattle, Washington, to grace the audience with her brilliant pop tunes with trance, indie, '90s alt-rock, and '00s soft-rock. Catch some of her best hits from her sophomore album, "Hold the Girl," which received critical acclaim and had fans wilding all over the world.
This is your chance to catch the talented and eclectic Rina Sawayama at the Paramount Theatre Seattle on Thursday, the 28th of September, 2023. Rina Sawayama is bringing very special guests to take the stage with her, including "Wild Girl" singer Empress of and rising star Tom Rasmussen.
Tickets are almost sold out, so buy your tickets today by clicking "GET TICKETS"! See you at the greatest pop party of the year!
Rina Sawayama is a British-Japanese singer, songwriter, and actress. She self-released her debut extended play, "Rina," in 2017. She got signed to her current record label Dirty Hit soon after that, and they went on to release her debut album "Sawayama." The album received positive reviews from critics and some even called it the "best pop album of the year."
Her sophomore album, "Hold the Girl," came out in 2022. NME wrote an article about the album and said, "While 'Hold the Girl' is filled with often contrasting sounds, it's rooted by moments such as these. Genres may come and go, but Sawayama's second album is defined by her ability to fashion each of these sounds into big, brilliant pop songs. The best British pop album of the year."
The depth of Rina Sawayama's music can be attributed to her brilliant mind and emotional prowess. Rina Sawayama has big ideas for her music. She wants to discuss politics and demonstrate how well-versed she is in popular culture. She aspires to be carefree and enjoyable while simultaneously relieving others' suffering. While maintaining broad relatability, she aims to acknowledge her own gay, Asian, first-generation British identity.
Following her recent acting debut in "John Wick: Chapter 4," Rina is on her way to her fourth headlining tour, "Hold the Girl Reloaded." She's stopping in twelve cities, including Seattle, Washington. So, Rina Sawayama fans, get ready because she's going to be gracing us with her presence at the Paramount Theatre Seattle on Thursday, the 28th of September, 2023. You don't want to miss this!
Her current setlist for this show is here:
Hold the Girl
Catch Me in the Air
Hurricanes
Dynasty
STFU! / Break Stuff
Imagining
Frankenstein
Akasaka Sad
Beg for You (Charli XCX cover)
Bad Friend
Send My Love to John
Phantom
Tokyo Love Hotel
LUCID
Comme des garçons (Like the Boys)
XS
This Hell
Join the pop party with Rina Sawayama and her special guests, Empress Of and Tom Rasmussen! Buy your tickets right now to secure yourself a spot at the show!