Paramount Theatre | Seattle, Washington
The Internet's most fabulous and comedic tandem, Trixie and Katya, are making their way to Seattle this fall! Equipped with gigantic wigs, ten layers of eyelashes, and spandex, Trixie and Katya will be going on stage at the Paramount Theatre Seattle on Friday, 7th October 2022. For this tour, the UHNnnn stars perform live on stage for the first time. During their announcement, Trixie called this tour their "first, seated, theatrical event." Katya went on to say, "this is a virtuosic feat that we're endeavoring to accomplish, and it could fail spectacularly, and you want to be there for that." So, calling all Trixie and Katya fans! Now is the time to get your tickets to see the hilarious duo together on stage!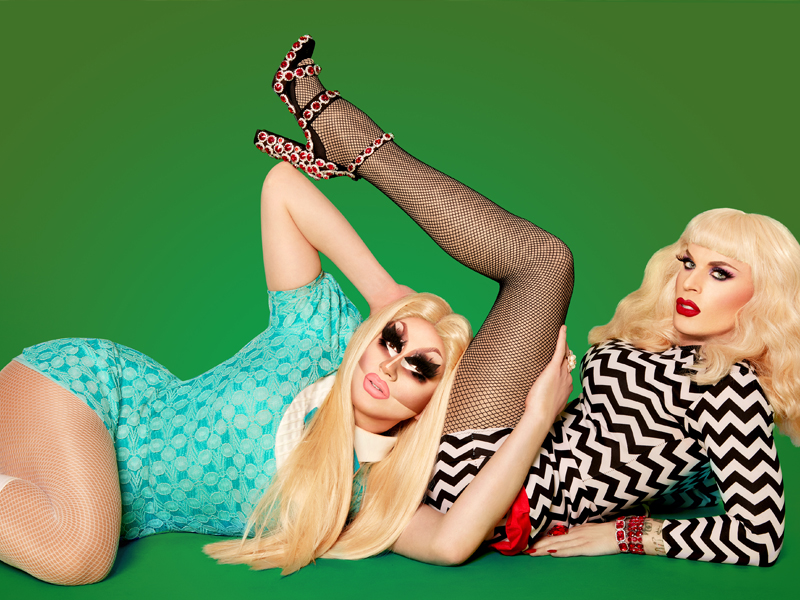 The chemistry between Trixie and Katya has been a favorite among their fans. The RuPaul Drag Race alums have worked together in several shows, vlogs, podcasts, songs, and a book, but fans still can't get enough of them. Trixie and Katya were first seen in the seventh season of RuPaul's Drag Race. The two queens competed against each other for the grand prize. However, both Trixie and Katya were eliminated from the show. But that was not the last the fans have seen the two. Katya joined the second season of RuPaul's Drag Race All-Star while Trixie came back to compete in season 3, in which she came out as the winner.
The two queens collaborated on a web series called UNHhhh, which was streamed through World of Wonder's Youtube channel and aired through WOW Presents Plus. In the beginning, the duo set up a simple green screen and started filming. They would discuss random topics, sometimes while doing their makeup. When the show began to gain popularity, Trixie and Katya began to bring in a full production crew.
The viral Internet stars started Trixie and Katya's show, a spin-off of UNHhhh, produced by RuPaul Charles and Spike Jonze. The show began airing in 2017 in Viceland and World of Wonder. During Drag conventions, Trixie and Katya would regularly get invited to host a panel, with thousands of fans falling in line and wanting to get a glimpse of the two queens and hear them speak about random topics.