Paramount Theatre Seattle Seating Chart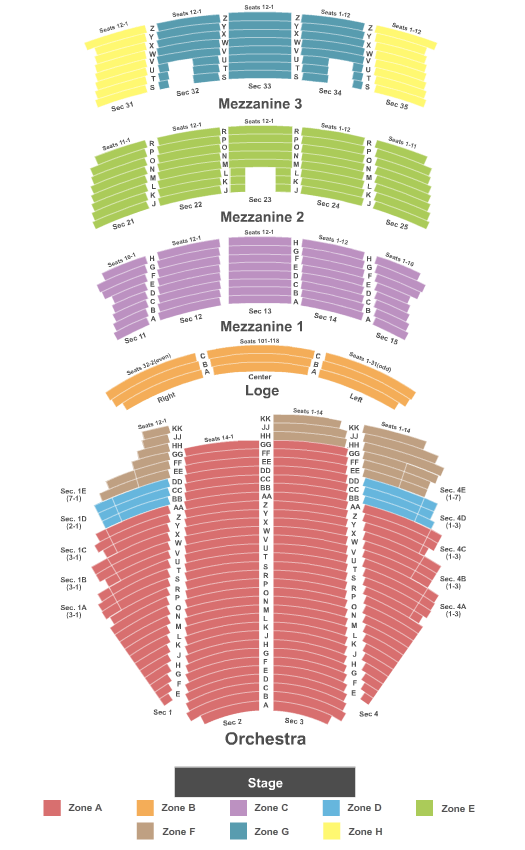 There are several options when it comes to seating at Paramount Theatre, and at a variety of prices:
The main floor, or "orchestra level," is divided into four main sections. Each side of the main floor is lined with smaller, slightly elevated sections, which are wheelchair accessible. For certain shows, orchestra pit seating may be added. For these shows, the orchestra pit is lowered and padded, and free-standing chairs are placed in the orchestra pit for seating
The balcony of The Paramount Theatre is also divided into four sections, and these are separated by walkways. Unfortunately, the balcony cannot be reached via elevator. For guests with wheelchairs or limited mobility, accessible seating is located on the main floor.
The main floor's cabaret-style seating sits 568 guests, and consists of tables that seat two, four and six. For those with cabaret seats, cocktails and light fare are available for purchase. Food service is available beginning one hour prior to show time and cocktail service is available throughout the performance.